Halloween is right around the corner – only 10 days away! While many of us are planning for various Halloween activities with our children, we might need a little reminding about how unhealthy most Halloween candy is. Sure, kids go nuts over traveling to door to door and collecting as much candy as their bags can handle, and one night of binging on candy isn't going to hurt. However, it's best to start your kids on healthy habits when they're young, so they won't have to repair the damage when they're adults.
YumEarth has delicious organic candy that is the perfect alternative to the pile of chocolate that your child would normally consume.
…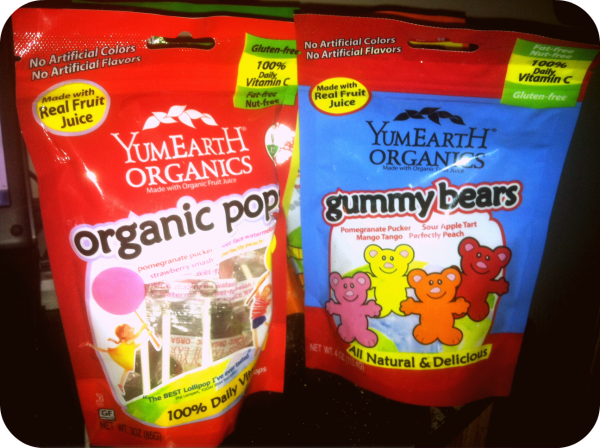 YumEarth kindly sent us a variety of their products to review – organic pops, gummy bears, sour beans and gummy worms. My daughter came into my room right as I was about to open the gummy bears pack, so I had to share. She never had a gummy candy before, so when she took her first bite, she didn't have a pleasant look on her face. But, she soon decided that she loved the gummy bears and kept coming back for "more bears". Her favorite flavor is mango tango!
The organic pops are just as yummy. They're made with REAL fruit juice and are gluten-free, fat-free and nut-free. Additionally, they contain 100% of your daily vitamin C intake! One 3oz package contains 14 individually wrapped lollipops. At only 22 calories per pop, this is an ideal way to get your candy fix while on a diet.
…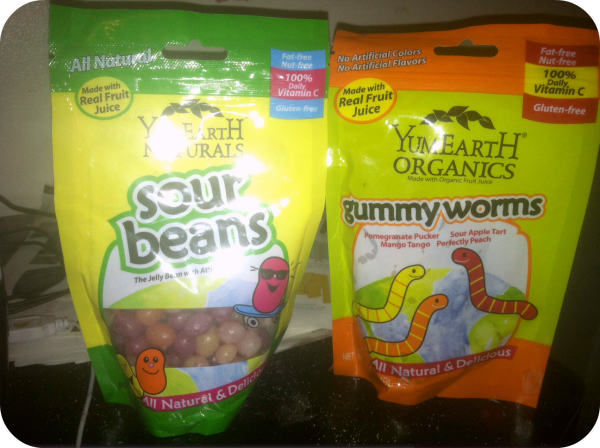 Since Isabella loved the gummy bears, I knew she'd be just as crazy about the gummy worms. I was right. They're the right size for her little toddler hands. This is the perfect snack for when you're on the go with your child. It is also made with real fruit juice and is fat-free, nut-free and gluten-free.
My favorite item out of what we received was the sour beans. I'm a lover of all things sour. I love it when my face scrunches up a bit due to the tangy flavor. This might just be my new favorite snack!
…
Each of the items above are available for $2.49 online and at over 7,000 Walgreens stores!
…
Stay connected with YumEarth via Facebook, Twitter, Pinterest and YouTube.
…