I adore organization and space-saving products. I like to make as much room as possible in small places. This includes my kitchen. I love to cook, and I utilize spices like it's going out of style. Where does one put all these bottles of spices? I did have a shelf in my cabinet specifically for spices, but it has become so cluttered that I have a difficult time finding the right spice for the dish I'm preparing.
…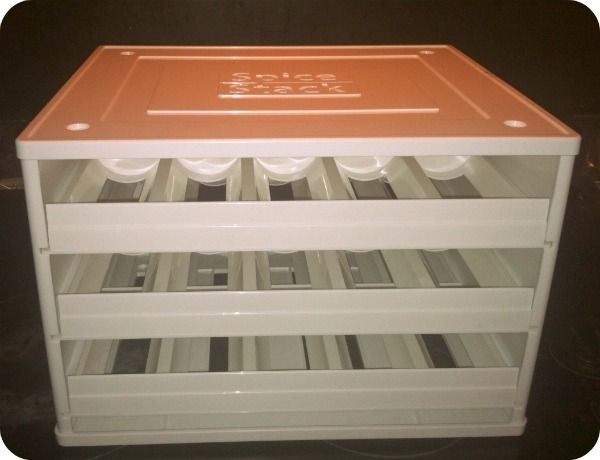 That's where YouCopia's  Chef's Edition SpiceStack comes in! This amazing little invention stores 30 full-size or 60 half-size spice bottles. I have now cleared that shelf in my cabinet, so that space can be used more productively. We now have the Spice Stack on our counter, as the white color compliments are counter tops quite well. I don't quite have 30 full-size (or 60 half-size) bottles of spice quite yet, but at the rate I'm going…I'll get to that number in no time.
…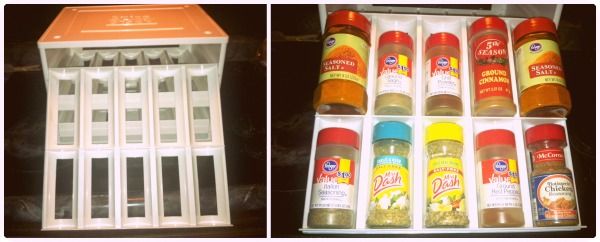 What I love the most is that it has three drawers that can be lowered so you can view all of your spices at once. I no longer have to play trial and error when picking out my spices. The labels are readily available to be seen.
The SpiceStack has a non-skid bottom that makes sure that it stays in place. Additionally, there is NO assembly required. I hate putting things together (ugh, especially little girl toys). I absolutely LOVE the Chef's Edition SpiceStack, and I cannot wait to fill it to capacity! 🙂
…
The Chef's Edition SpiceStack retails for $44.95, but is available to purchase for $39.95!
…
Stay connected with YouCopia via Facebook and Twitter.
…
One lucky Beautifully BellaFaith reader is going to win a Chef's Edition SpiceStack of their very own! The giveaway will end August 14th 11:59PM EST. The winner will have 48 hours to respond before another will be drawn. You do not have to be a blogger to enter or win. Beautifully BellaFaith is not responsible for prizes that are lost, damaged or stolen. Good luck! 🙂