Since Bella was born, I have become a bit of a toy expert. She's on the spoiled side and gets a new toy at least once every two to three weeks. When searching for a new toy for Isabella, I have certain criteria that must be met – ease of use, appeal and price. However, the most important criteria is how educational the toy is. I enjoy seeing my daughter's eyes light up while learning about various subjects. We recently got the opportunity to review Vtech's Cora the Smart Cub Plush Toy, and let me tell you – this toy surpassed all my criteria.
…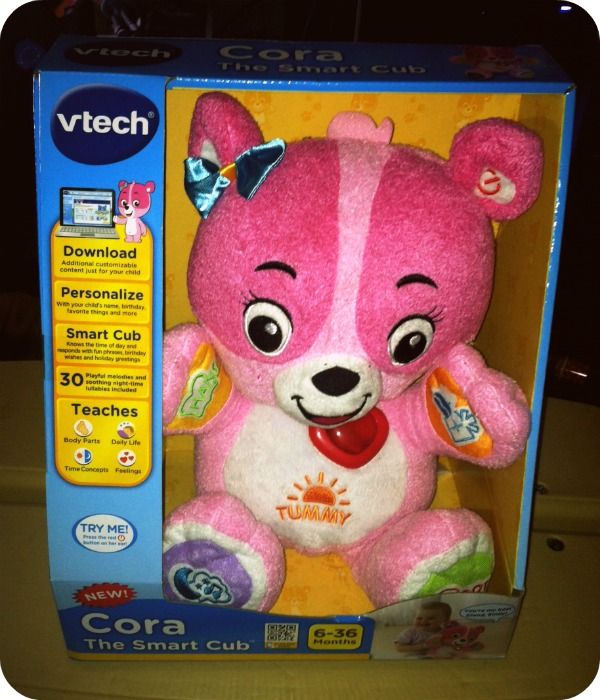 This toy is recommend for ages 6 months to 3 years. Isabella is 3 1/2 years old and still adores this absolutely adorable plush toy. Cora is inviting to little girls due to her pink hue fur. All of her paws function to help your child learn various skills including time concepts, feelings, body parts, as well as daily life. Isabella already knows the majority of her body parts, but this toy helps reenforce that important topic.
…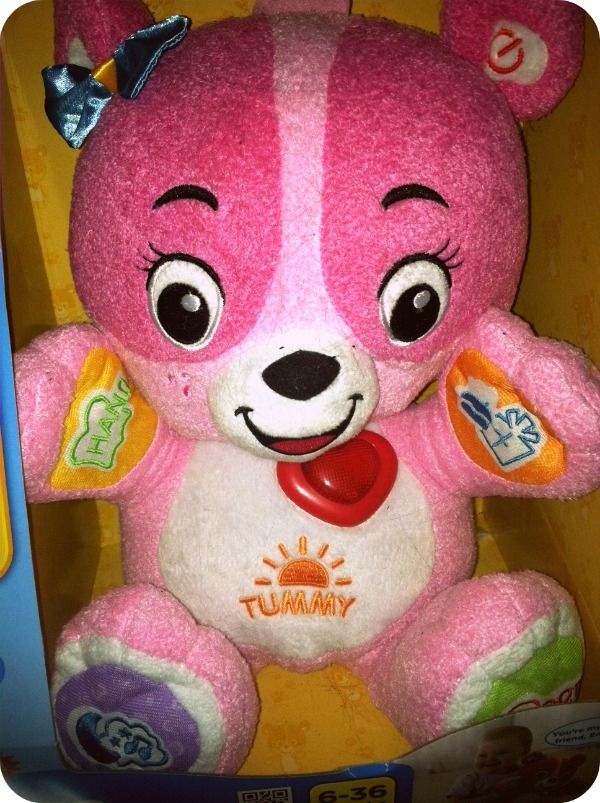 Additionally, you're able to personalize your child's experience with Cora the Smart Cub by downloading additional content. Personalize with your child's name, birthday, favorite things and more.
Isabella loved the various melodies that Cora comes with – 30 different ones to be exact. Some are even lullabies that help her drift to sleep.
…
You can purchase Cora the Smart Cub for just $19.99 through Amazon.
,,,
Stay connected with Vtech via Facebook and Twitter.
…
One lucky Beautifully BellaFaith reader is going to win a Cora the Smart Cub Plush Toy of their own! The giveaway will end October 4th 11:59 PM EST. The winner will have 48 hours to respond before another will be drawn. You do not have to be a blogger to enter or win. Beautifully BellaFaith is not responsible for prizes that are lost, damaged or stolen. Good luck! 🙂
Disclosure: I received a free Vtech product in exchange for an honest review. All opinions are solely my own. VTech product, information, and additional gift pack have been provided by VTech