…
It's no secret that I suffer from chronic back pain. Having a baby put a real toll on my body, and it has yet to recover. I'm constantly on the search for innovative products to relieve my aches. Some work, some don't. TheraPearl works!
…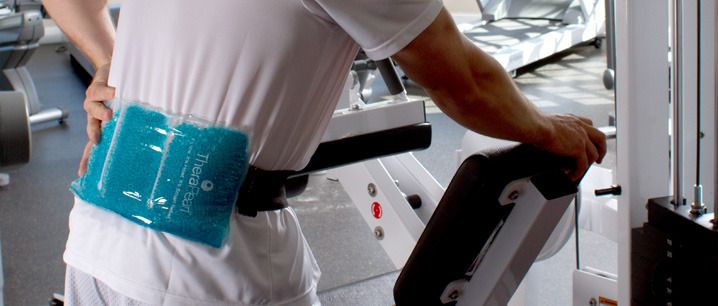 …
I received TheraPearl's Back Wrap to review. Oh, what a Godsend this is! You can freeze it or heat it up, whichever you prefer! I prefer having a heat pack, so I put the back wrap in the microwave for approximately 55 seconds. I didn't have to wait long before my wrap was the perfect temperature! After I heated it up, I wrapped and applied it to my lumbar region. My lower back is always in extreme pain. The pain is either a dull, annoying ache or really sharp. Either way, the wrap took care of that!
Also, I didn't feel weighted down with the wrap around my back. The wrap stayed where I wanted it to stay. No slouching or falling off!
Even if you don't necessarily have back pain, the wrap can be used for torso and midsection injuries, as well as hamstring/quad pulls. I also found out that it is FABULOUS for menstrual cramps! It subdues muscle aches and calms down nerve pains. Another awesome feature of the back wrap is that it is reusable! Other members of your family can also use it whenever their bodies aren't in tip-top shape.
The Back Wrap is non-toxic and is latex-free, lead-free and BPA-free.
…
You can purchase the TheraPearl Back Wrap for $24.99.
…
Stay connected with TheraPearl via Facebook and Twitter. If you "like" TheraPearl on Facebook, a coupon code will appear on your first purchase.
…