Walt Disney was an extremely special man whose dreams became a reality. He lived by the mantra, "If you can dream it, you can do it." If you're like me, many of your dreams revolve around a certain mouse named Mickey. Over the past few days, I have researched the Disney parks in and out to provide you the ULTIMATE Disney bucket list. Some of these attractions, you might find over the top (IE: Club 33), or some you might find childish. However, for the many Disney fanatics, there's bound to be one item on this list that you'll put on your "to-do" list before you kick the bucket.
NOTE: The first 10 were originally posted in July 2013. Everything after was added in 2019. I try to keep this bucket list as updated as possible, since WDW is well-known for constantly evolving and coming out with new experiences.
…
Photo credit: Disneyworld.disney.go.com
1. The Richard Petty Driving Experience at Walt Disney World Speedway
UPDATE: The WDW Speedway has closed since I originally published this post. 🙁
---
Photo credit: WDW Luxury Guide
2. Eat dinner at the luxurious Chef's Table in Victoria and Albert's, located in Walt Disney World's Grand Floridian.
Dining at Victoria and Albert's is an experience all in itself, but sitting at the Chef's Table is even more grandiose. Scoring a reservation for the Chef's Table is difficult since there is such limited seating available. There is a pretty strict dress code that you'll need to adhere to, and kids under 10 aren't permitted (this is super duper fine dining after all). However, this would make an exquisite date night for couples. I wonder how many lucky ladies receive their dream proposal at Victoria and Albert's?
---
…
Photo credit: Cantatil
3. Visit Disneyland Paris!
One destination that I would love to visit is Paris, but when you add Disneyland Paris to the mix, it just can't get any better. I love scrolling through Instagram and seeing all the gorgeous photos of the Parisian park. It makes me wish I could hop on a plane across the pond and make my dreams come true!
---
Photo credit: Cruise with Mike
4. Go on a Disney cruise!
Fantasy, Dream, Magic or Wonder? It doesn't matter! Sailing the seas on a Disney cruise is something I have wanted to do for many years. Although a cruise to the Bahamas would be amazing just to experience Castaway Cay, the cruise I REALLY want to board is the one that goes to Norway!
---
…
5. Attend the D23 Expo
D23 is a fan club for the ultimate Disney fans. Each year, there is an expo just for D23 members. During this event, members learn and celebrate all the latest news. This could include upcoming movies slated for theater release, new rides (and possibly lands) being build in the Disney theme parks, and super cool products hitting the shelves. Attendees even dress up (better known as "cosplaying")! Based on all of the pictures I've seen, people go ALL OUT with their costumes. I think the best part of D23 Expo is all of the fabulous legends that appear.
You have got to see this video of Pat Carroll (voice of Ursula from The Little Mermaid) reciting the Ghost Host script from The Haunted Mansion. Yep, she uses her Ursula voice to bring the mash-up to life!
---
…
Photo credit: http://disneyparks.disney.go.com/blog/
6. Take part in Disney's Princess Half Marathon!
I've always said that once I lose all of this extra weight that I would love to train for a half marathon, particularly the Princess Half Marathon at Disney World. The Disney Princess Half Marathon consists of an entire weekend packed with events for all ages and skill levels. Not only is there the race, but there's also photo opportunities with the Disney Princesses themselves!
---
…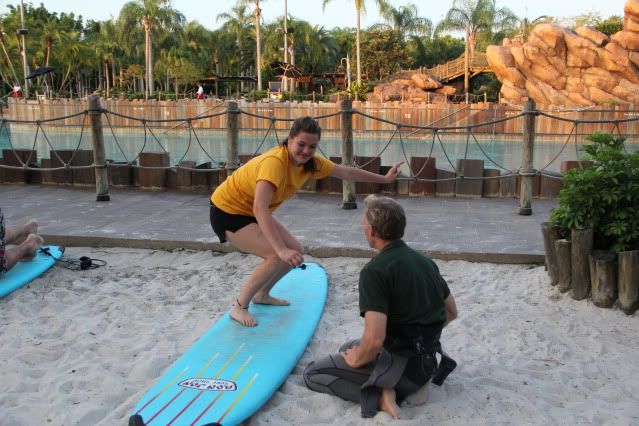 Photo credit: WDW Magic
7. Take surfing lessons at Typhoon Lagoon.
Did you know that one of Disney World's water parks has surfing lessons available?! It costs $150 per person and takes place early in the morning before the park opens. This would be great for anyone who considers themselves to be thrill seekers and not able to actually surf the waves where they live. You know…someone like me, who lives in Tennessee LOL!
---
,,,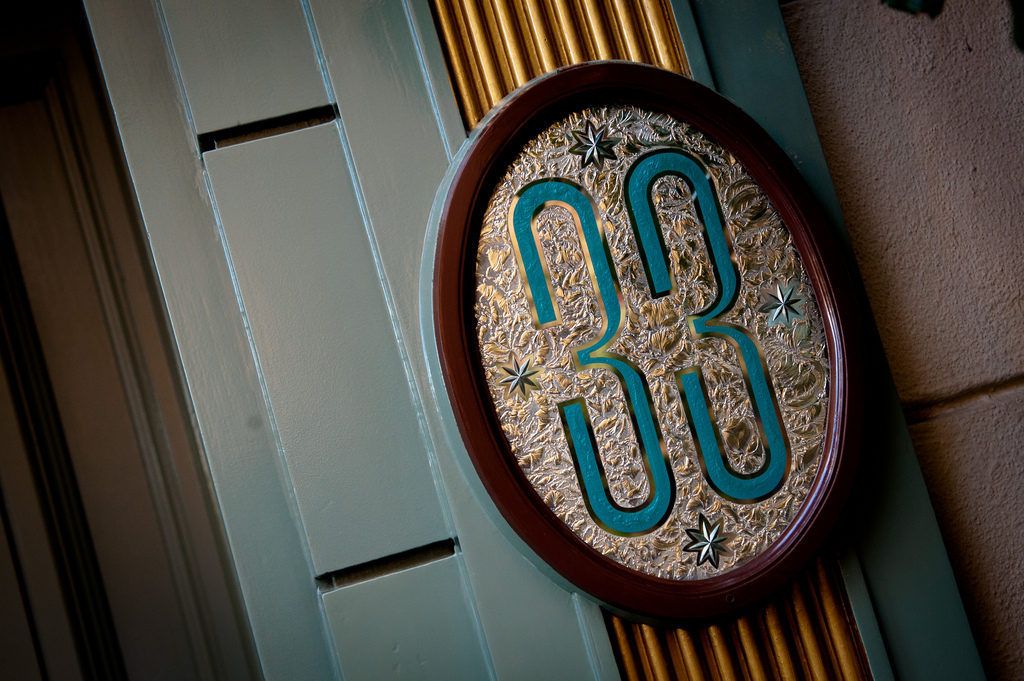 Photo credit: Eater.com
8. Become a member of Club 33, located in the heart of New Orleans Square at Disneyland.
This is one that will likely never happen unless I win the lottery. Membership to Club 33 is suspected at costing between $25k-50k with an annual due as high as $30k. There's even a reported 5-10 year waiting list. It's members consist of celebs, CEOs and other people rolling in cash. Regardless of the size of my wallet, I'd still want to just step inside for a quick tour!
---
,
Photo credit: Dad's Guide to WDW
9. Go to Epcot International Flower and Garden Festival.
Each year from March til May, Epcot hosts it's beloved International Flower and Garden Festival. There, you will see gorgeously crafted topiaries of your favorite Disney characters, along with a colorful array of flowers that will bring a smile to your face. It doesn't stop there! At Epcot's F&G festival, you can also dine at outdoor kitchens with a variety of delicious dishes, desserts and drinks.
---
.
Photo credit: Magical Day Weddings
10. Have a Disney World wedding!
Although Dennis and I haven't tied the knot yet, I don't forsee us having a Disney wedding. It's another bucket list item that requires a big budget to complete. Getting married in Cinderella's Castle costs an astonishing $75,000 MINIMUM!! I know that some people spend like there's no tomorrow for their weddings, but there's no way I'm spending over $75k for just a few hours. You can still have a Disney-themed wedding, even if you're far away from the House of Mouse. Pinterest is chalk full of wonderful and creative ideas!
---
.


Photo credit: WDW Info
11. Attend Mickey's Very Merry Christmas Party at Magic Kingdom.
Disney World may be the second best place to visit during the Christmas season (NYC stands firmly in the #1 spot). Each November through December, Disney World hosts Mickey's Very Merry Christmas Party on select nights. There is so much to do during MVMCP, including watching the Once Upon a Christmastime Parade and Minnie's Wonderful Christmastime Fireworks Show, meeting rare characters like Sandy Claws, enjoying yummy sweets and seasonal (non-alcoholic) drinks that's on the house, plus so much more!
---
.



12. Stay at least one night at every Disney World resort.
Disney World currently houses over 25 resorts on its property. Each one is unique in it's own way and unlike any of the others. The resorts are divided into three budget tiers – value, moderate and deluxe. Staying on Disney property is an experience that I highly recommend. With all of the benefits that come with staying on property, I see no reason to stay anywhere else. As of July 2019, I have stayed at three resorts – Art of Animation, Caribbean Beach and Port Orleans Riverside. I still have a ways to go until I complete this bucket list goal, but we will be going back to WDW next summer, and Port Orleans French Quarter is a front-runner for our resort selection.
---
.

Photo credit: Rob Young
13. Visit Tokyo Disneyland
I mentioned Disneyland Paris towards the beginning of this post, but another Disney theme park I would be thrilled to visit is Tokyo Disneyland. My 9-year old daughter is obsessed with all things Japan, and we would definitely make sure to add Tokyo Disneyland to our itinerary during that trip.
---
.

Photo credit: Anthony Quintano
13. Stay at Disney's Aulani Resort & Spa in Hawaii.
Disney's Aulani looks and sounds like paradise on Earth. If you're looking for the quality of hospitality and service that Disney is known for, but aren't wanting to deal with the crowds and lines at the theme parks, then Aulani might be the right vacation destination for you and your family.
---
.
Photo Credit: Disney
14. Attend Mickey's Not So Scary Halloween Party.
Mickey's Not So Scary Halloween Party is something I strongly recommend every Disney fan to attend at least once. I was able to go back in 2014, and I am itching to go again someday. It's truly a magical event! There's trick or treating throughout the park, so make sure to bring a big bag to collect all your candy. We walked away with POUNDS of GOOD candy. Don't worry, they don't skimp out on candy! Not only is there candy to be had, but there is also the Boo To You Parade, spectacular fireworks, and characters all dressed up (including rare ones)!
---
What is on your Disney bucket list? Let me know in the comments below!
.
Check out my other Disney posts below: