When Isabella was a tiny baby, she strove to be independent. Unfortunately, due to her muscles not being strong enough, that wasn't always possible. The Original Baby helps little ones become more independent in at least one way.
…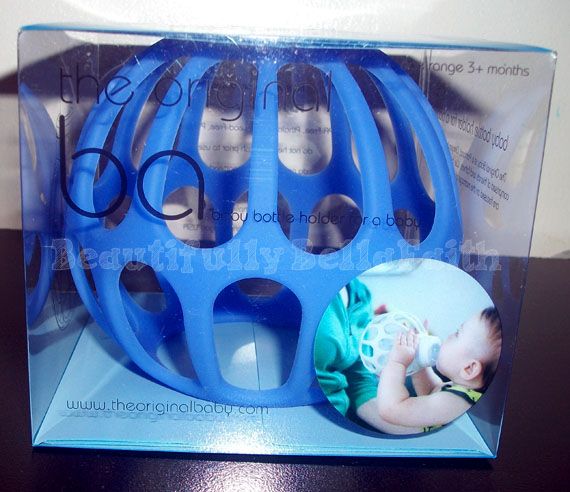 …
When I looked at the Original Ba, I was perplexed. This is possibly because I've never encountered a product like this. I must say, my first thought was – Isabella would have a blast playing with it. She adores playing with items that aren't meant to be toys. After I looked at the box, I understood what it was used for, and I began to wonder "why didn't I think of that?!". It's pretty much a bottle holder that allows your baby to grasp the holes in the Ba.
…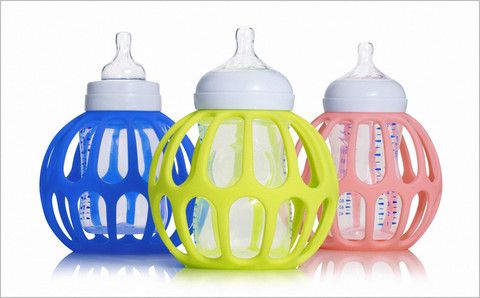 …
This device is a godsend for busy mothers. Wait, that's redundant, isn't it? All mothers are busy! Your baby can feed themselves while you're doing the laundry or putting away dishes. Of course, always keep a close eye on your baby when he/she is feeding themselves. The Original Ba is made with 100% FDA-approved food-grade silicone. It is also BPA-free, lead-free, PVC-free and pthalate-free.
…
…
Isabella DID have fun playing with this as a plastic ball. Who knows? I might have to buy the green and pink colors to complete the set for her 😉
…
You can purchase the Original Ba for $14.99.
…
Stay connected with The Original Baby via Facebook and Twitter.
..
Want to win the Original Ba? Then stay tuned for my upcoming Falling in Love With Baby Event! We're giving away a grand prize valued at over $500!
…