It seems like bullying is starting at a young and younger age. Children as young as 5 years old are staying home from school and missing out on vital education because of the bullying they endure from their classmates. While it's a far shot to end teasing altogether, we as parents need to teach our children at a young age the concept of bullying and how it affects others.
The Last Bully by Suzy Liebermann is part of the Hugo the Happy Starfish series. In this book, Hugo encounters some bigger creatures in the sea that aren't too nice to him. He eventually creates an Anti-Bully Club, which helps the bullies learn about respect and why bullying is wrong.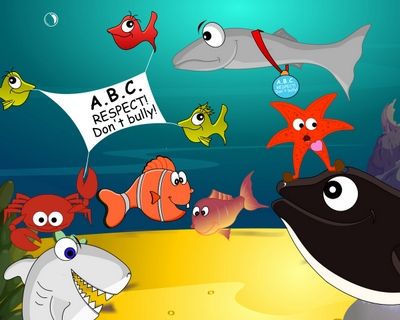 In addition to teaching your child about morals, all of the books in the Hugo the Happy Starfish series has a page in the back with Spanish vocabulary for your child to learn. I learned that "No es la verdad" means "That is not true" in Spanish.
Each book also comes with worksheets that you're able to download on the website free of charge.
……
Disclosure: I received one or more of the products mentioned above for free using Tomoson.com. Regardless, I only recommend products or services I use personally and believe will be good for my readers.