It's no secret that I am a hair product addict. I'm constantly in the market for the newest and bestest [err…the BEST] hair care products for my unique locks. My hair is course, curly and LONG! It's to the middle of my back! One of my main complaints about my hair is that it is quite dry, especially in the summer. It craves moisture, but finding products fit for my hair type isn't always an easy task. However, Shielo knows what they're doing with their Hydrate Shampoo and Conditioner!
…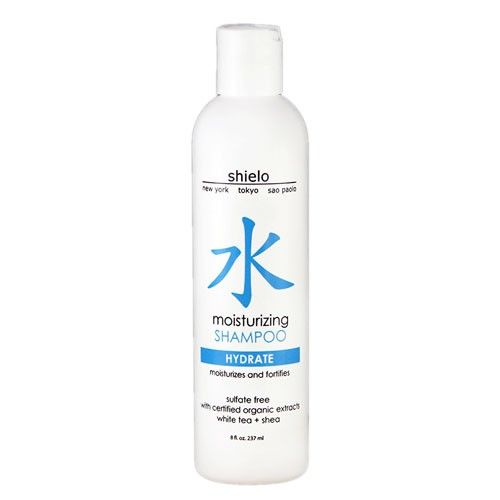 What do I love more than a moisturizing shampoo that revitalizes my hair? A shampoo that is sulfate-free, of course! I try my hardest to ONLY use hair care products that are organic, all-natural or at least sulfate-free. The Hydrate Shampoo contains certified organic extracts, white tea and shea. When I applied the shampoo to my hair, it was like an instant cooling relief. I know it sounds silly, but I could FEEL my hair gaining back moisture it had lost over the years of constant coloring and hot tool use.
I'd love to see the Hydrate Shampoo come in a bigger bottle because I went through the 8oz bottle in about a week. I had my best hair days during that week period!
…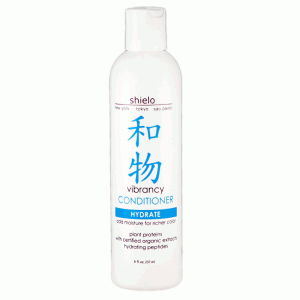 …
The Hydrate Conditioner is equally as amazing as the shampoo. The plant proteins and hydrating peptides adds moisture for a richer, more vibrant color. I have colored my hair every shade under the sun. Right now, it's jet black. My hair is much healthier than it once was, especially when I bleached it blonde! Never again! The damage from bleaching my hair is incredibly difficult to reverse. It has made all future color jobs fade really quick.
But, with the Hydrate Conditioner, my black hair now has an added boost. The color is black. Not brownish black, not a faded black. It's jet black.
If your hair is needing crucial moisture, look into Shielo's Hydrate Shampoo + Conditoner!
…
You can purchase Shielo's Hydrate Shampoo and Conditioner for $16 each.
…