…
The entire month of July, I will be giving my awesome readers pet reviews and giveaways. The inspiration for this event came from the death of my beloved cat, Stanley, and the arrival of my playful kitten, Isaac. It has been a little over a month since the passing of Stanley, and I think about him at least once every single day. His spirit is obviously living on through Isaac because they have almost identical personalities. The little quirks that Stanley had that I once thought were incredibly unique are now passed down to Isaac. Hanging on the chair, waving, the way he meows. It's as if Stanley purposefully sent Isaac to us to help us cope.
 …
Cat litter is one of the many choices a new cat owner has to think about. I wanted the best of the best for my new little guy. Selecting top quality cat litter is of utmost importance to me as a longtime cat owner. Not only do I have a kitten, I have two adult feline gals as well. Precious Cat Litters was able to provide me and my cat family an ease of mind with their amazing litter!
…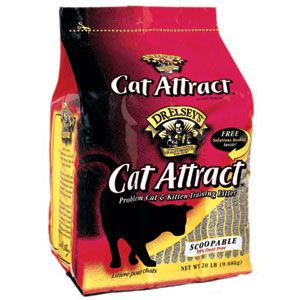 …
I received a 20lb bag of their Cat Attract to review. It's designed for the problem cat and kitten learning to use the litter box, but all three of my cats use the bathroom without any messes or accidents. However, it can be used as normal litter, as well.

This litter is different than other brands in the past I have used. It is scoopable and has an herbal scent not often found in traditional litters. The smell was much more pleasant, and I could actually stand to clean it as opposed to all the other times previously. Luckily, we received Isaac at 7 weeks old and already litter-trained. He went to the litter box with Cat Attract with no problem. Precious Cat also has Kitten Attract for the young ones, but I had to think about my other two cats, too. 🙂 But, the Cat Attract can be used to help form litter box habits in kittens.

Despite the bag being 20lbs, it is easy to carry and store. Feces and urine clump hard, which is a breeze to scoop. This all-natural litter is ideal for cat owners of all kinds. I strongly recommend Precious Cat litter!
…
You can purchase Precious Cat Litter online. Additionally, you can use their store locator to buy in person.
…
Stay connected with Precious Cat via Facebook for updates, deals and promotions.
…
One lucky Beautifully BellaFaith will win a bag of Precious Cat litter ($14.99 value). The giveaway will end August 14th 11:59PM EST. Winner will have 48 hours to respond before another will be drawn. You do not have to be a blogger to enter or win. Good luck! 🙂