"
Planet Flops

®

, based in Beverly Hills, CA, offers the most comfortable flip-flops available because they are made with natural rubber. Try them and find out for yourself what makes Planet Flops so amazingly comfy!
Dr. Sylvie, a Beverly Hills podiatrist, founder of Dr. ShoeMom and flip-flop aficionado, created Planet Flops after searching the globe for the most comfortable and eco-friendly flip-flops. Planet Flops are made in beautiful Brazil with remarkably soft yet durable

natural Brazilian rubber

.
After providing Planet Flops to her exclusive clientele and hearing rave reviews, Dr. Sylvie decided to make them available throughout the United States.
Natural rubber, as opposed to synthetic rubber, comes from the rubber tree (Hevea Brasiliensis). The harvesting of natural rubber occurs by harmlessly "tapping" into the tree to remove a milky sap from the bark. This does not affect the health of the tree.
In addition to their natural rubber construction, which provides a firm but comfortable platform, Planet Flops come in a dazzling array of colors, designs and styles. With names like Chocolate Strawberry, Licorice, and Cotton Candy, to name a few, Planet Flops are a must-have fashion item that offer style, distinction and comfort in one superior product. These are the most comfortable, flexible and fashionable summer footwear you can own."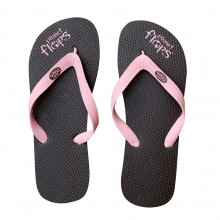 I reviewed the super cute
Chocolate Strawberry flip-flops
from
Planet Flops
! If I'm not barefoot, I'm wearing flip-flops. Some people associate something sticking in between your toes as uncomfortable, but I certainly was not uncomfortable wearing these shoes. My flip-flop collection is growing. Rapidly. They are now my second favorite pair. I can wear these
flip-flops
with the majority of my wardrobe. The best part of wearing flip-flops is that you can show off your pretty toe nails all painted up! 
These adorable flip-flops are made in the wonderful country of Brazil. Made of the highest quality natural rubber! My feet were thanking me when wearing
Planet Flops
awesome shoes to the store. They were easy to put on, and they were extremely comfortable! I didn't feel as if my feet were going to slip out like I do with other flip-flops. Comfort is a HUGE factor with me. If it's not comfortable, I won't wear it.
Planet Flops
has a wide variety of flip-flops for everyone's preferences! They make perfect gifts to friends and family and will be sure to add some brightness to their day. Below are a few of my other favorites I discovered on their website: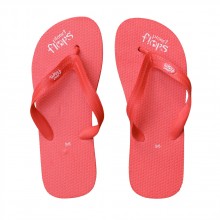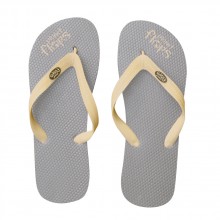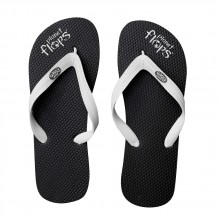 One LUCKY Beautifully BellaFaith reader is going to win their own pair of Planet Flops flip-flops in the color of their choice! Thank you,
Planet Flops
!!