Growing up, I frequently strolled through the supermarket toy and book aisles, hoping to find something with my name on it. Luckily, I had a VERY common name (Amber), and many of those times I did happen to stumble upon a knicknack or keychain with my name on it. Now that I have a child of my own, I find myself doing the same thing as when I was a child – searching for personalized items for her. Isabella has been in the top 3 girl names in the US for years now. I can't help but to imagine the distraught that some parents must feel when they can't find their child's name personalized on anything.
flattenme has a variety of books that can be personalized with any name. These books make your kid the star of his or her own bedtime story!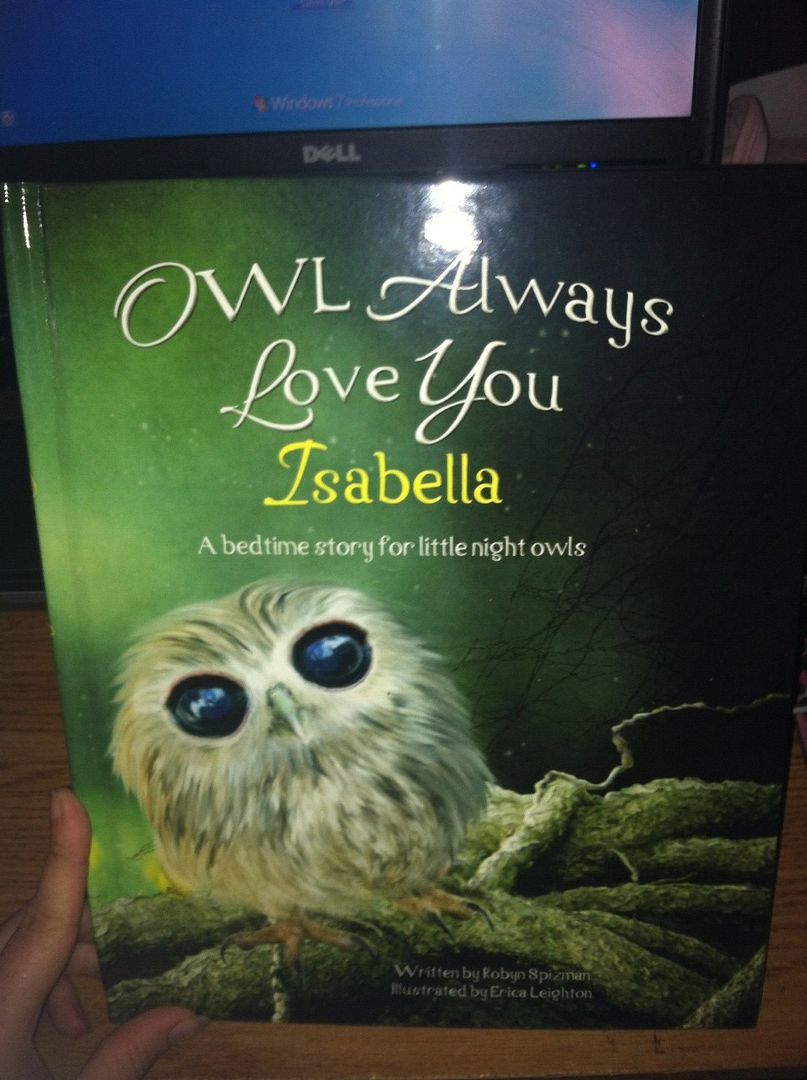 Isabella received a personalized book, where she starred in Owl Always Love You. When I first showed her this adorable book, her eyes lit up. Owls are her favorite bird! Not to mention, she enjoys seeing her name on things. I like seeing her name on things that will last, like a book.
This book is great for any age, especially older toddlers like my Bella. Older toddlers are still figuring out their sleep patterns and often keep mommy up longer than she'd like. With this personalized book from flattenme, your child will soothed by this precious story. Even when you're not attempting to lull them to sleep, children will gravitate towards the amazing illustrations of various baby animals. Besides the owl, Isabella's favorite was the sweet lamb featured on a page in the book!
…
If you're looking for a book to treasure as a keepsake or searching for a remedy for your child's sleeplessness, I strongly recommend the Owl Always Love You personalized book!
…
You can purchase the personalized keepsake hardcover of Owl Always Love You for $34.95. The paperback version is also available for $24.95.
…
Stay connected with flattenme via Facebook, Twitter and Pinterest.
…
One lucky Beautifully BellaFaith reader is going to win a personalized keepsake hardcover version of Owl Always Love You. The giveaway will end June 10th 11:59PM EST. The winner will have 48 hours to respond before another will be drawn. You do not have to be a blogger to enter or win. Beautifully BellaFaith is not responsible for prizes that are lost, damaged or stolen. Good luck! 🙂