Disney World – where dreams come true and the magic of the animated movies come to life. Every time I visit, I experience something new, something I haven't encountered before. My family and I have gone pretty much every summer. This time around was Isabella's second time, and she was in such awe.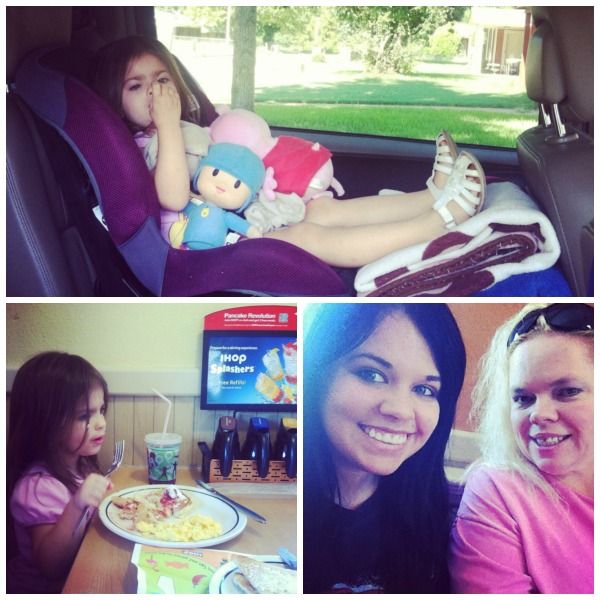 Orlando is a 12+ hour drive from where I live in Memphis, TN. I traveled with my grandfather, mother, brother and daughter. Before we made the long trip, we decided to stop at our local IHOP for breakfast.
…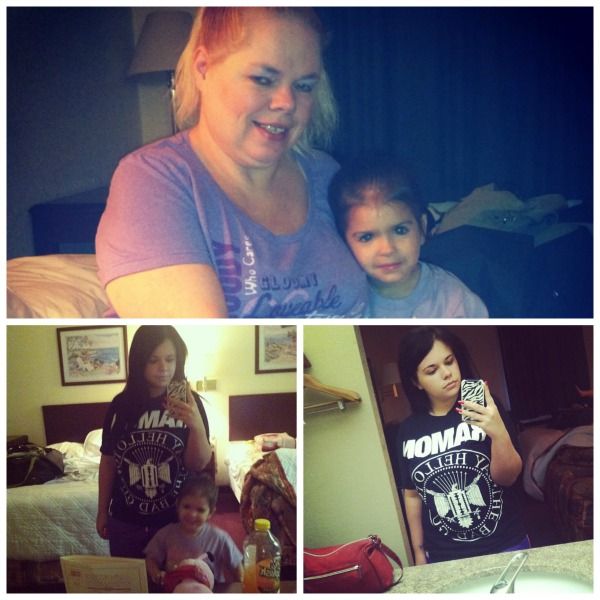 We stopped halfway in Dothan, AL to rest up for another long drive. I hate hotels.
…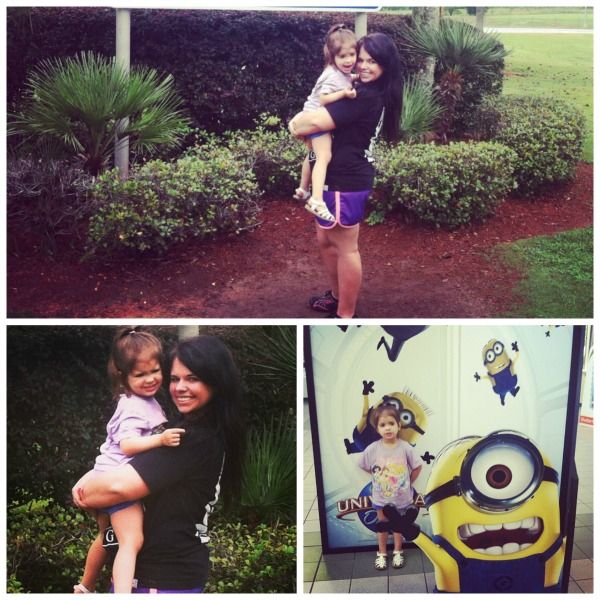 The above pictures are from our rest area stop at the Florida Welcome Center. They had cool standees available to take photos by, and Isabella loved the Despicable Me.
…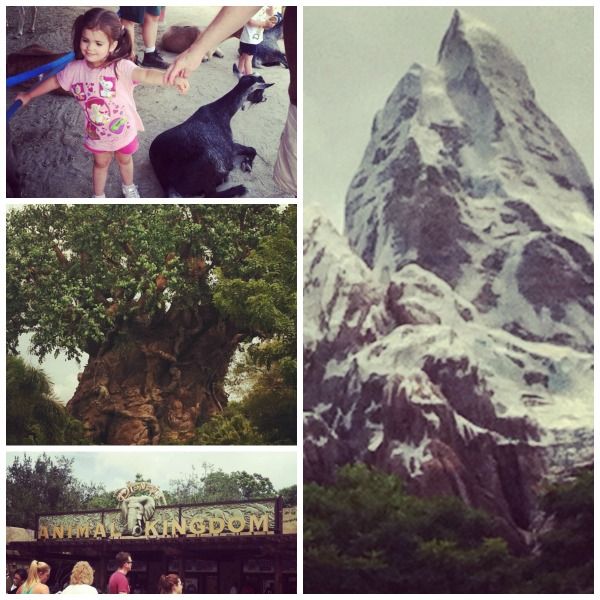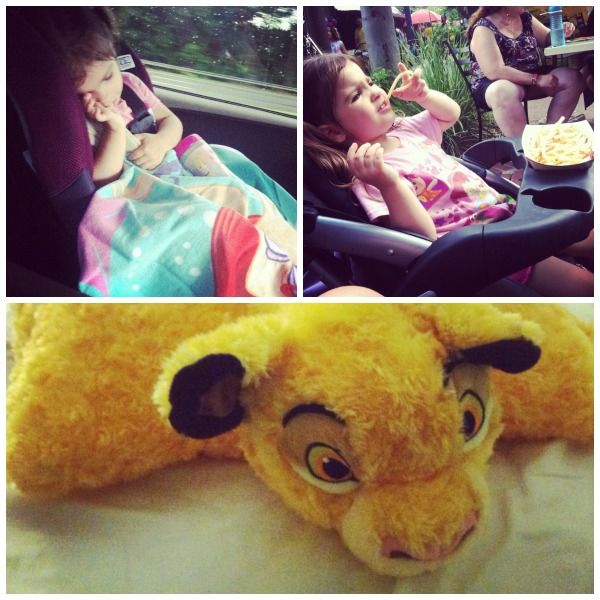 Our first day at Disney World was spent at Animal Kingdom. Lots of walking was done there! Isabella enjoyed the Affection Section at Rafiki's Planet Watch. My favorite attraction was, without a doubt, Mount Everest. I'm a sucker for thrill rides! Towards the end of the day, there was a terrible downpour and our entire family was soaked…socks and backpacks and all. We managed to watch the Festival of the Lion King show before we left, and everyone in the building was shivering because they had A/C on and we were all wet. Isabella passed out on the way back to the resort, but not for long. Lol
…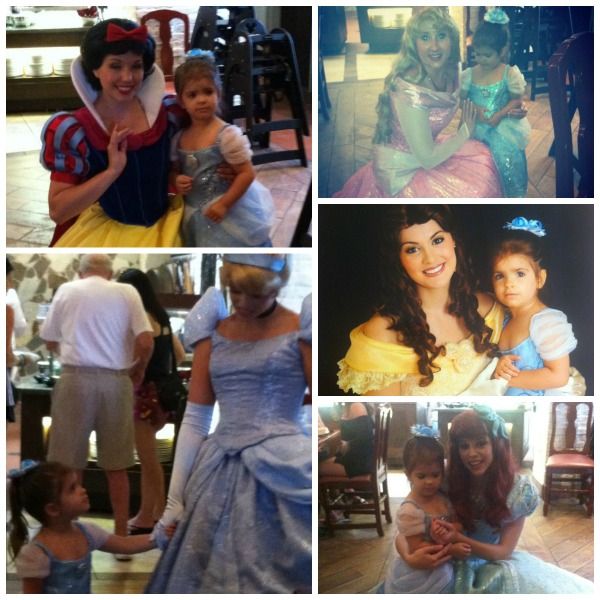 The next day, we woke up bright and early so we could head to Epcot's Norway Pavillion and enjoy the Princess Storybook breakfast. This one cost me a VERY pretty penny, yet it was totally worth it. The host and waiters had the most gorgeous Norwegian accents imaginable. I didn't even knew I thought they were sexy til now!  :X
When we first walked through the doors of the Akershus Banquet Hall, we got to take a professional photo with Belle from Beauty and the Beast. Isabella looks like a real princess with her! After we sat down at our table, the other four princesses walked around and greeted Isabella and treated her like royalty. She got to twirl and take a bow with all of them. Isabella was in awe of Cinderella, Ariel, Aurora and Snow White. She even walked around the banquet hall two times and participated in the traditional "princess procession". I was a little worried though because Isabella isn't exactly the best at following a line. She did pretty well the first time and decided to stick right behind Cinderella. The second time, not so much. She wondered off (out of my sight) and Little Mermaid had to "rescue" her and walk with her the remainder of the procession. Funny how the princess who is known for wondering off rescued the little one who was wondering off 😛
…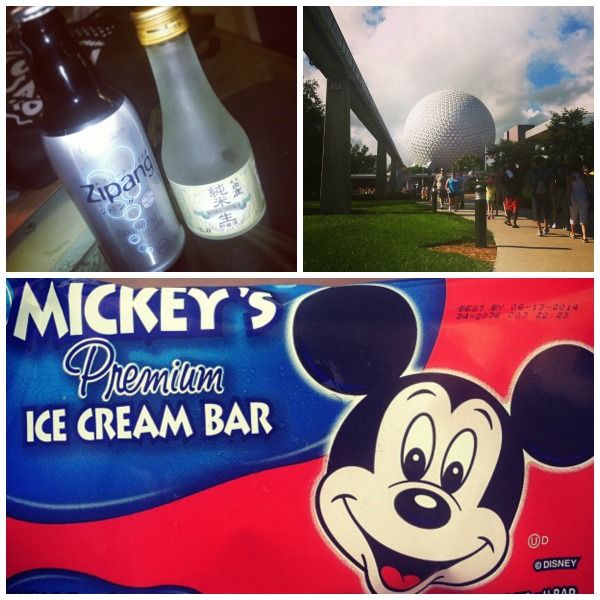 I used to hate Epcot as a kid. Back then, there wasn't ANYTHING for children. Kids have it great nowadays. Epcot is where it's at now! I loved Test Track and Mission Space, and Isabella enjoyed The Seas with Nemo and Friends. Isabella and I shared a Mickey Mouse ice cream bar. It was so yummy! I decided to go home early because my feet were killing me, but the rest of my family decided to stay for Illuminations. My brother purchased a bunch of stuff from Japan, including two bottles of sake.
…
Magic Kingdom is always the longest day. It has the most attractions for Isabella. You know you're a mom of a 3-year old when you spend the majority of your day in Fantasyland! This was the first time we got to encounter New Fantasyland, and I was thoroughly impressed. I was incredibly captivated by the attention to detail of Belle's cottage and Gaston's cavern. Speaking of Gaston, he kind of sort of flirted with me. He was taking pictures with a line of people, and I was on the other side of the street, pointed to him and told my mom "hey, that's Gaston!". He pointed back saying "yeah, I see you too! I got my eye on you!". He continued to make silly faces at me. Gaston had me feeling like the blonde triplets in the film. I cannot believe I fangirled over a fictional villain. Later on in the day, my mom and I got fast passes for Splash Mountain. I love that ride! We zoomed out and got an awesome place for the Electrical Parade in Frontierland. Isabella got out of her stroller and sat on my lap and didn't move a muscle while the parade drove by.
…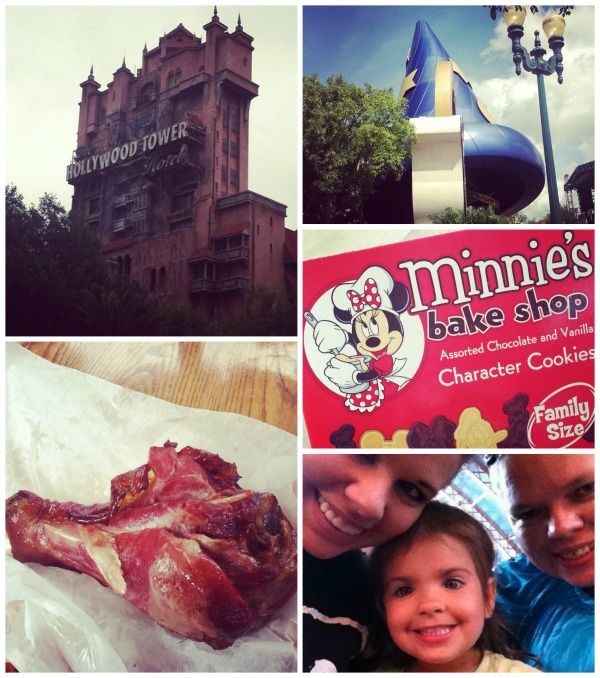 We spent our last day at Hollywood Studios. This is probably my favorite of the four, as far as rides for myself go. I got to ride Tower of Terror twice, thanks to the wonderful world of fast passes. My brother and I got in the front row, and it felt SO much more intense than when I went with my mom and we got the very back. That front row will twist your guts like no other! We also rode Aerosmith's Rock 'n Roller Coaster, and I was able to score the front seat on that ride, too! I didn't get a turkey leg my entire time here, but I finally got one towards the end of the day!
Isabella couldn't really ride anything, but she adored the Disney Junior stage show and got to see the Beauty and the Beast show twice.
All in all, this was one of the best vacations I've ever had, and I'm grateful that I got to spend it with my family. I know Isabella probably won't remember any of this, but I'll forever have these pictures as memories.
Be sure to check out my other Disney-related posts: