While summer is usually the time where you spend lots of time outdoors, Memphis has been undeniably scorching. Temperatures have reached well over 100 degrees every day. You can't take young children out in freezing cold weather. Same goes for the opposite. Isabella hasn't been outside much thanks to the high temps, and I've been feeling super guilty. We have a kiddie pool and a swingset that has her name written all over them. With Lightspeed Tents, I can now provide shade for my 2-year old and allow her to have some outdoor fun!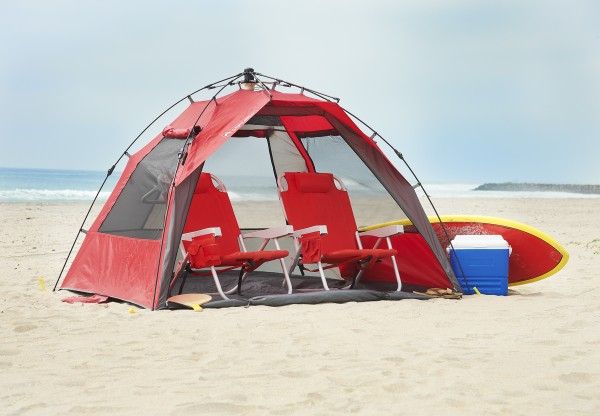 …
Lightspeed Tents kindly sent us their Sandy Sleeper to review. Whether you're going to the beach, visiting campgrounds or searching for shade in your own backyard…the Sandy Sleeper is what you should consider. It's big enough to fit two people (or more if you have little ones). I was able to set the tent up with minimum effort next to her kiddie pool. She received protection from the sun and didn't have to miss out on swimming during the summer months. While I sat on a lawn chair in the tent, she had a blast splishing and splashing. Frequently, she joined me in the tent for refreshment and additional shade.
…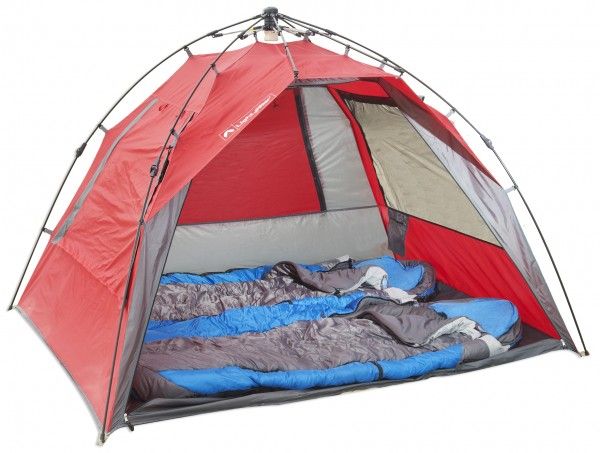 …
The front door is quite large and can be zipped up to ensure privacy when needed. It has various uses including a front porch, rolled up or zipped up. Inside the tent, you will find three windows that are accommodated with zippered blinds and weather shields. Unlike a lot of tents, it has 1000mm PU coating that can afford great rain protection.
…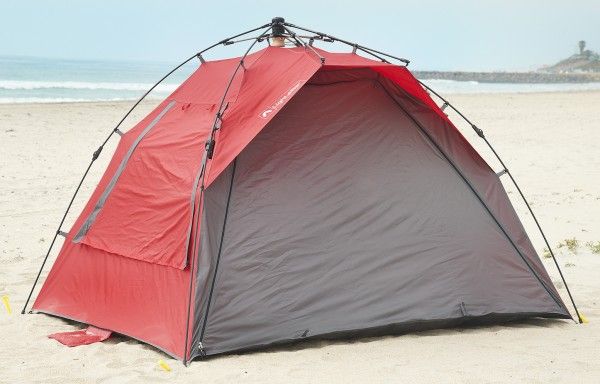 …
The red/gray color is ultra sporty and is great for those who live on the adventurous side. It comes with stakes and is UPF 50+. Not only is the Sandy Sleeper a breeze to set up, it also comes in a convenient bag to store and tote around. Lightspeed Tents desires to make your survival in the wilderness just a bit easier.
Isabella thought the tent was super cool, and I can't wait til she is of appropriate age to take on a backyard camping experience!
Features:
Capacity
2 person
Length
59″ (0 cm)
Width
83″ (0 cm)
Height
49″ (0 cm)
Weight
7lbs (0 kg)
Floor Area
34ft2 / 0 m2
Vestibule Area
Packaged Length
45″ (0 cm)
Packaged Width
6″ (0 cm)
Number of Poles
Pole Type
Side-Pull Hub
Number of Doors
1
Number of Windows
3
Number of Vestibules
Tent Material
180T PU 1000mm coating, UPF 50+
Fly Material
Floor Material
PE 115G (matte gray)
Stakes
All Included
You can purchase the Sandy Sleeper for approximately $127 at Costco, Amazon and more!
…
Stay connected with Lightspeed Tents via Facebook.
Want to win a Sandy Sleeper of your very own? Then enter my Dog Days Summer Giveaway!