If you've been following me on Instragram (@amberxfaith), you might have seen that I'm successfully losing weight. At the time of this post, I have lost 18lbs since the beginning of July. When you're on a health journey as a parent, you often think about how your choices affect your little ones. I once heard a quote that said "It's easier to build up a child than repair an adult". This quote can be interpreted in many ways, but it can also include building up a child with healthy life choices. It's much easier for adults to eat healthy and exercise regularly when they start young!
…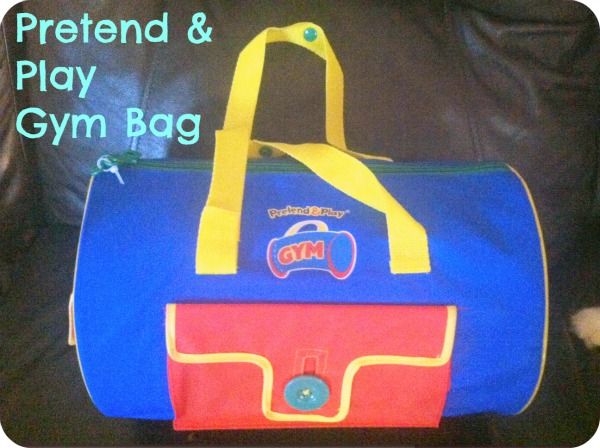 The Pretend & Play Gym Bag from Learning Resources is the perfect way to introduce healthy living to your child. It presents the subject on their level without being intimidating. Like other adults, I dread working out. I cannot wait for the day where I look forward to sweating my tush off. Debuting physical fitness at a young age prepares them for a healthy lifestyle for the rest of their lives.
…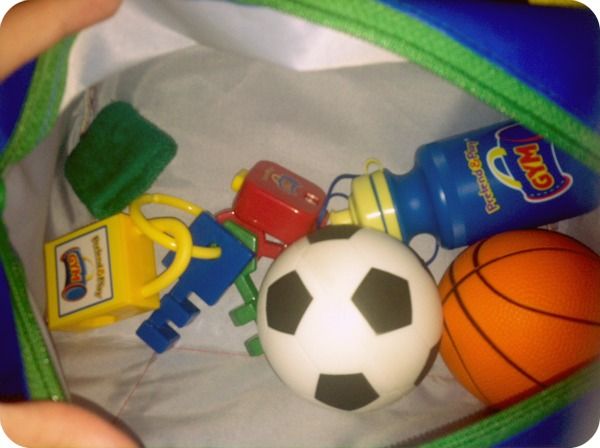 The Pretend & Play Gym Bag includes:
– Lightweight dumbbell (pictured below)
– Soccer ball
– Basketball
– Lock and keys
– Water bottle with lid
– Gym ID
– Wristband
Isabella couldn't wait to try out everything. Her favorite item in the gym bag was the dumbbell. It's super light and perfect for little arms. I was joking around on Instagram saying that Bella is going to get buff! LOL
…
In addition to teaching young children about fitness, the Pretend & Play Gym Bag also encourages them to build their self-help and dressing skills. The nylon gym bag has zips, buckles, laces, buttons, ties and snaps to help develop these skills. Isabella was able to do the buttons, zips and snaps, but doesn't quite understand lacing just yet.
…
She already has the gym pose going on! 😛
…
You can purchase the Pretend & Play Gym Bag from Learning Resources for $34.99!
…
Stay connected with Learning Resources via Facebook, Twitter, Pinterest, YouTube and Instagram!
…