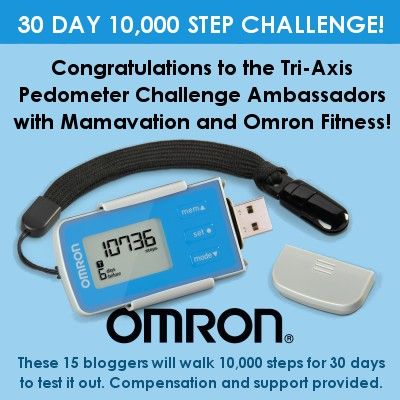 I am so excited to share with y'all that out of over 700 bloggers who applied, I was chosen as 1 of 15 bloggers to be an #OmronPedometer 30 Day 10,000 Step Challenge Ambassador! Every day from July 29th til August 30th, I will be attempting to meet and/or beat my daily quota of 10,000 steps. This is such a fantastic opportunity, as I'm currently on the quest to lose 41lbs. I started my weight loss journey a few weeks ago, and I'm happy to announce that I have lost 9lbs so far. I truly believe that walking 10,000 steps a day for 30 days will not only benefit my health short-term, but long-term as well.
What am I looking to get out of this ambassadorship?
Results = I know walking alone isn't going to create big losses on the scale, but when I pair it with clean eating and a regular workout routine at the gym, I should expect success. I consider even losing half a pound a huge success (of course, losing 1-2lbs a week is the goal).
Friendships = I'm not in this alone. Besides my offline friends and family, I have 14 other AMAZING bloggers who will take part in this 10,000 step a day expedition. I hope to provide as much support to my fellow ambassadors, as well as my friendship. Some of these ladies have already made tremendous strides for their health, including Robyn from Robyn's Online World, who I discovered has lost over 100lbs. Great job!
Knowledge = I hope to walk away (no pun intended) with knowledge concerning my body and what walking can do for my body. Who knows? If I notice an increase in my stamina and energy, I might implement the 10,000 steps a day into my permanent daily life!
…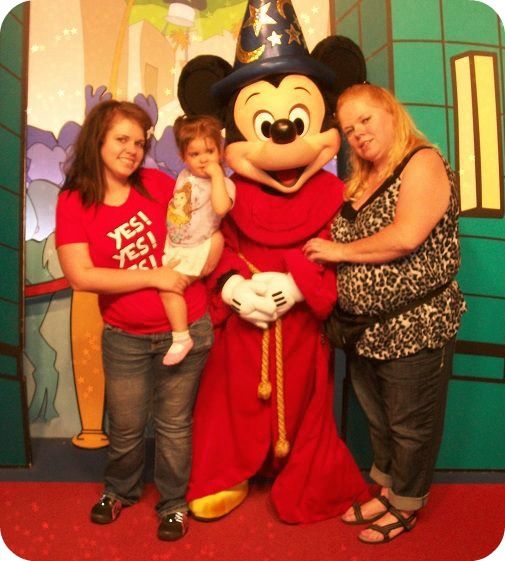 I will be taking my 30 day 10,000 steps challenge throughout not only my home state of Tennessee, but on vacation with me! That's right. Vacation is NOT an excuse. I'm going to Walt Disney World with my Omron Pedometer in tow. I actually believe the four days that I am meeting with Mickey Mouse and dining with Disney Princesses will be the easiest. Let's face it, you can't go to Disney World without doing a LOT of walking!
Good luck to ALL of the #OmronPedometer 30 Day 10,000 Steps Challenge Ambassadors! We're going to get through this! 🙂