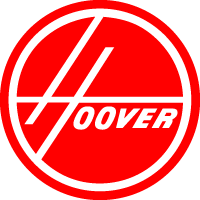 …
I'm one of those weird people that has a fascination with cleaning. From the floors to the ceiling, my house must be kept tidy. I live in a two-story house – downstairs is wood floors and upstairs is carpet. We haven't replaced the carpet…EVER. I've called this place my home since I was 3! Of course, with old age comes various stains of all sorts of shapes and colors. We've tried everything to lift the stains up, but to no avail. Until…SUPER HOOVER came along!
…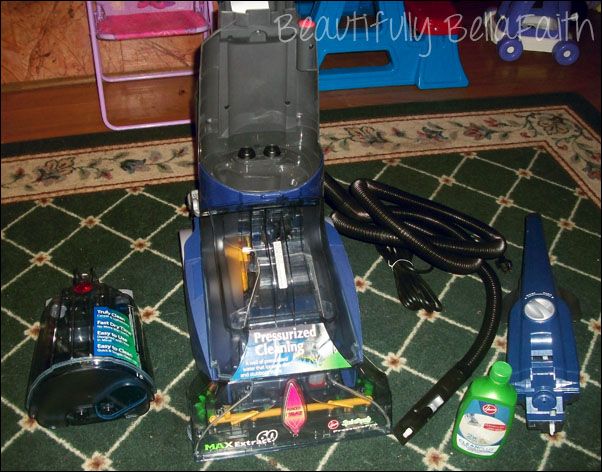 I received the Max Extract 60 from Hoover to review. Isabella was at her dad's for two weeks, so I decided to completely clean her room. The stains on the carpet are WAY older than she is, and it's about time they came out! Initially, I was highly impressed with the aesthetics of this carpet deep cleaner. My household has never owned one before, so we were swimming in uncharted territory. We didn't quite know what to  expect – but we were excited!
The Max Extract 60 was a breeze to assemble. I was a little nervous at first since I've never put together an item like this before, but after carefully reviewing the well-written instructions…my nervousness was put to rest. I had the entire carpet cleaner assembled in approximately 5 minutes.
The cleaner includes: Base, hose and removable dirty water tank, upper handle, handle bolt, SpinScrub 60 Brush Assembly, Stair/Upholstery Nozzle, SpinScrub Hand Tool, Clean Water Tank/Carry Handle, Squeegee and Solution Bottle.
…

…
The Max Extract 60 is on the heavy side. I'm barely 5 feet tall, and it was almost as tall as me! I did require some help getting the carpet cleaner up the stairs and over Isabella's baby gate.
I then followed the instructions on dispersing the detergent and clean water into the tank. The tank was too big to fit under my bathroom sink's faucet, so I had to place the tank under the bathtub's faucet. I had to make sure that the water was hot, since hot water improves cleaning performance drastically. Having to hold the tank under the faucet caused my hands to burn from the scorching water temperature. I set the tank on top of my toilet seat (of course, lid down) so I could fill the detergent container to the designated line with the Hoover MaxExtract Carpet & Upholstery Detergent. I screwed back on the caps so no fluids would spill out, tugged it back into my daughter's room and positioned it onto the carpet cleaner. I had to make sure that I pushed the upper part of the tank to lock it into place.
…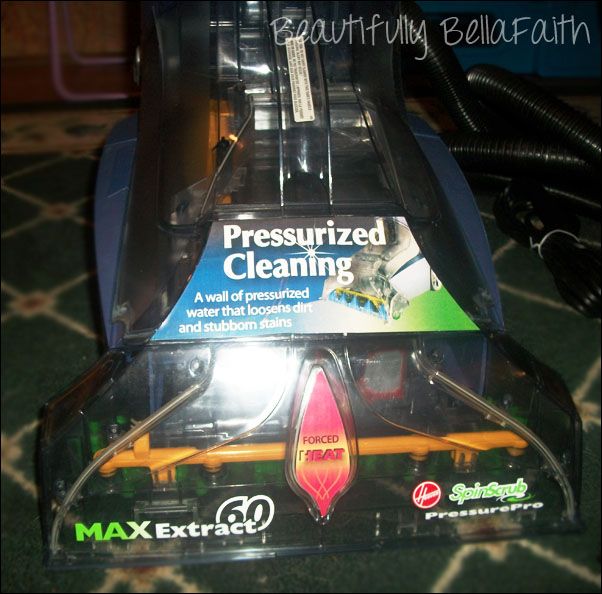 …
I was now ready to clean Bella's carpets! I had difficulty maneuvering the carpet cleaner due to it's size. However, I immediately noticed that the newer stains (from Bella's juice) came up without any effort. Even some of the older stains were lifted with a few more strokes of the cleaner.
The powerful motor inside forces heat onto the carpet to speed up drying time. My socks were still soaked, though. I hate wet socks! I know next time to use the deep carpet cleaner barefooted.

…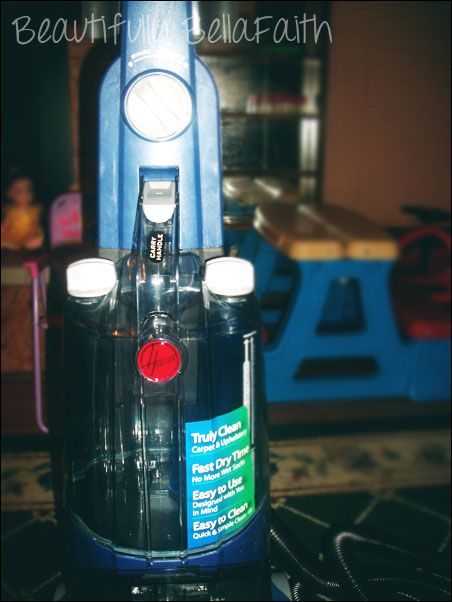 Isabella's floors went from spotty to spotless! Gone were the bright red stains and the remnants of dirt from shoes. Overall, I definitely recommend the Max Extract 60 to anyone who is at their wit's end over carpet stains. This, my friends, will be your life saver!
…
You can purchase the Hoover Max Extract Pressure Pro Carpet Deep Cleaner for $229.99 at Hoover.com, Target and Amazon!
…
Stay connected with Hoover via Facebook and YouTube.
Disclosure: I received a sample of this product to facilitate my review, but my opinions are entirely my own.