Is there a scent that just simply reminds you of the holidays?
The Holidays tend to be enamored with a variety of scents that not only evoke the season, but memories that accompany it, as well. One of my all-time favorite scents is pumpkin spice. It seems to be a mega-hit with consumers these days, and it's no wonder. The smell is glorious, and the taste is even better. It is a reminder that begins in late September/early October and is felt (err…smelt!) throughout the duration of the Holiday season. It is a reminder of the holidays, a reminder of thankfulness and a reminder of togetherness. I can't remember the last time I sipped on a pumpkin spice beverage by myself! Whenever my friends and I desire a warm cup of yummy-to-the-tummy pumpkin spice coffee, we head to our local Dunkin' Donuts. 
…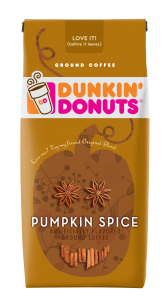 …
Another scent that warms my heart is gingerbread. When I think of the Holidays, specifically Christmas, my mind automatically races towards gingerbread. I think it's safe to state that it is the original Christmas scent. I remember when I was younger (around 7 or 8), I had my first taste of gingerbread cookies. At first, I wasn't sure how to react to the appetizing taste and scent, but after a few more bites – I was in love with a cookie. That's right, ladies and gentlemen – in love with a cookie. Dunkin' Donuts also offers a Gingerbread Cookie variety that will demand your taste buds to swoon!
…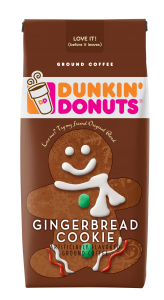 …
FYI, Dunkin' Donuts packaged coffee can be found at your local grocery store for supreme convenience. Just grab a package (or two!) while shopping for the rest of your Holiday party treats.  Whether you have a Dunkin' Donuts store near you or not, purchasing Dunkin' Donuts products is a snap. The brand-new seasonal varieties includes gift tags that make gift giving simple and easy. Dunkin' Donuts packaged coffee makes for excellent stocking stuffers, hostess gifts and even gifts for your children's teachers. It's a present that everyone can enjoy!
…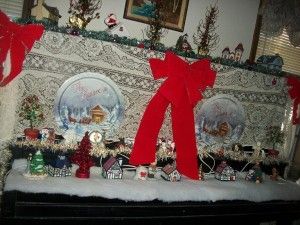 …
A third Holiday scent that fills up a room is cinnamon. Cinnamon is a common ingredient in Holiday dishes, and it is also a common candle fragrance to light up during Holiday parties. I couldn't imagine Christmas get-togethers with my loved ones without pumpkin cinnamon rolls or cinnamon scented stuffed sweet potatoes. Okay…now I'm craving these two dishes, and I cannot wait for Christmas Eve (that's when my family gets together, enjoys each other's company, and open presents).
…
…
In addition to the seasonal varieties, Dunkin' Donuts also offers their Original Blend and Dunkin' Decaf. These are affordable coffee packages that are begging for a place next to your coffee maker. Be sure to stock up on Dunkin' Donuts seasonal varieties, as they are only available for a limited time!
Thank you to Dunkin' Donuts® packaged coffee at grocery for being a sponsor. I was selected for this opportunity as a member of Clever Girls Collective. All opinions expressed here are my own.