My daughter's room has been a work in progress for over a year. She also has another room inside of her room that is her designated "play room". Her main room is princess-themed…and her play room is an accumulation of lots of different themes. Education, animals…play in general. I want her room and play room to be every kid's dream room. Something that I never had. 
I was given a $50 gift card to purchase anything from Dali Wall Decals that I wanted. I decided to go with the Little Girl Blowing Bubbles – Silhouette Wall Decal Sticker Graphic. The decal is fun, cute and whimsical. It's also playful, which is perfect for her PLAY room. 


The violet matte color goes beautifully with my daughter's Dream in Maureen pink wall color. I love the contrast between the two.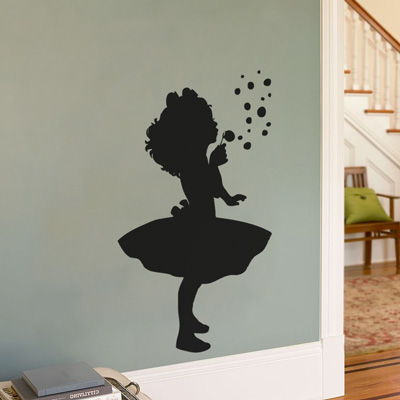 In black


This little girl decal is 38″ tall and 22″ wide. I love large decals because they seem to capture my daughter's attention more. By the way, Isabella noticed the girl IMMEDIATELY after I applied it on her wall. Speaking of application, that was easy. I've worked with decals before, and that has probably aided me into applying it properly. However, if you notice in the picture above, there's a crease on the girl's face. That is because the walls are uneven.


The decal sticks well to the playroom wall. I tend to stay away from placing decals in there because decals don't really stick well on the wall for some reason. I didn't have any more room in her bedroom for decals, plus it didn't really go with the princess theme…so the playroom was the only choice. I'm so glad that I did, though! I now know that it's not exactly all the wall's fault. The decals matter, too. The Little Girl decal stuck and stayed to the wall great! No problems at all!!




I didn't expect the puppy to be included, but it was a fantastic addition! Isabella loves dogs 😀


The Little Girl Blowing Bubbles decal retails for $39. It is worth every penny! 




I plan on shopping at Dali Wall Decals for my next baby (way down the road). They have a huge selection of wall decals for nurseries. Below are a few of my favorites: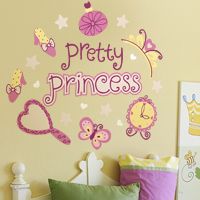 Pretty Princess decal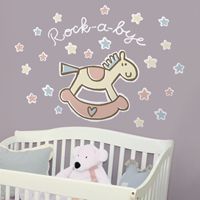 Rock A Bye decal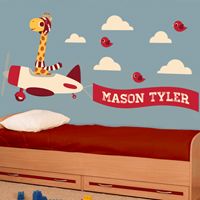 Pilot Monogram decal




One LUCKY Beautifully BellaFaith reader is going to win a $25 GC to Dali Decals! Giveaway will end 12/21. Enter below using the Rafflecopter widget. Winner will have 48 hours to respond before another will be drawn. Good luck!! (: