…
When searching for cosmetics, I look for a number of factors that would be a perfect fit for me. One of those is being all-natural or mostly natural. I know what you're thinking. Makeup is not known to be very friendly on skin, but Mia Mariu takes that notion and turns it upside down by using mostly natural ingredients. They fuse nature and technology by combining the highest quality botanicals, antioxidants, vitamins, minerals and peptides. I was more than excited to test out a few of their intriguing products!
…
[image no longer available]
I received two Loose Mineral Shadow Liners and a Petite Detail Eye Color Brush No.18. I didn't get to choose the shades of the loose mineral shadow liners, however…the shades I was sent were right up my alley! I love darker colors since I wear mostly darker clothes. Neutrals and dark eye shadows complement my tan skin beautifully. The two shades I received were Marino and Mora. Marino is a bluish black color, and Mora is a medium brown color. Marino is my favorite out of the two. The pigment is gorgeous! I applied it to my eyelids with the Petite Detail Eye Color Brush, and I was amazed at how easily the shadow liner glided across. I didn't have to apply coat after coat due to color not appearing.
…
[image no longer available]
The pigment felt so silky! I hardly noticed I had any eye shadow on due to it's light and airy weight.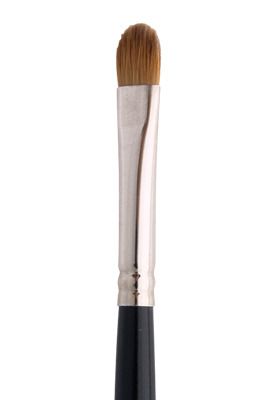 …
When I first saw the Petite Detail Eye Color Brush No.18, I definitely realized why they included the word "petite" in the product name. Don't underestimate this wonderful brush due to it's size. It is capable of a lot of uses, including special accents and highlighting eyebrows.
Mia Mairu offers exquisite cosmetic products for the green woman!
…
You can purchase the Loose Mineral Shadow Liner for $14 and the Petite Detail Eye Color Brush No.18 for $18.
…