…
How often do you find toys and games that are faith-based? Not very often, unless you visit a Christian store. Unfortunately, we only have one here in Memphis (to my knowledge), but they're very old-fashioned and are geared towards senior citizens. Kids should be included in the message of Jesus, and it doesn't have to all be about sermons (which kids I KNOW find a little boring). Wee Believers offers a variety of fun and exciting products that are faith-based and spread the word of God. Faith CAN be fun!
…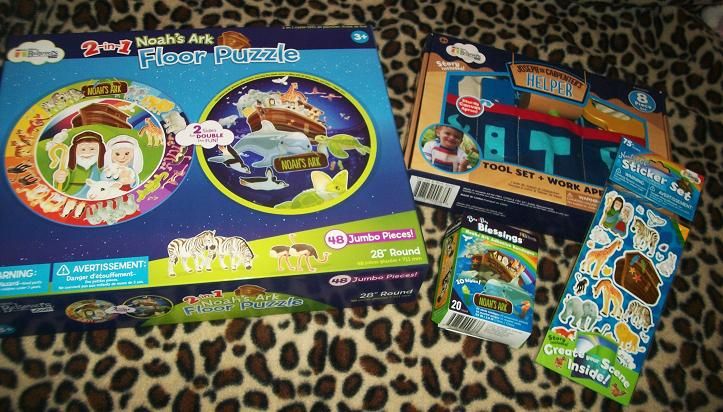 …
Wee Believers sent me their Noah's Ark Floor Puzzle, Joseph the Carpenter's Helper Tool Set + Work Apron, a sticker set and bandages. Every single item that I received surpassed my expectations.
…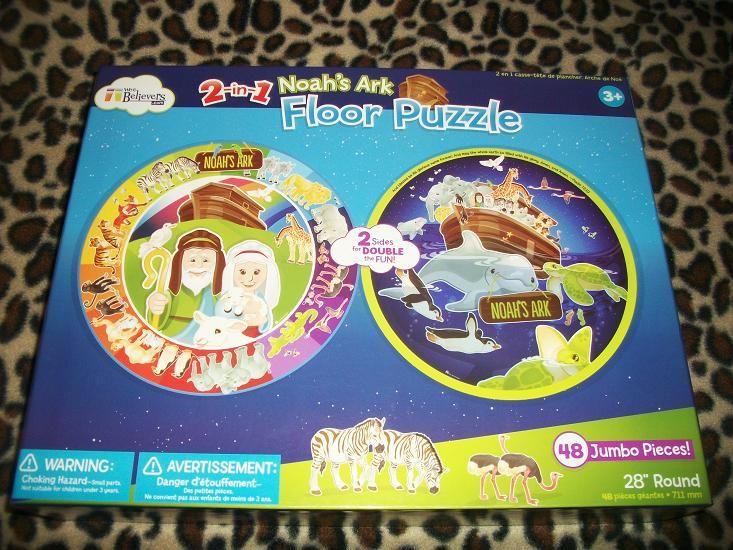 …
The Noah's Ark Floor Puzzle makes a terrific Christmas present for kids ages 3 and up. We all know how rowdy kids can get, especially with puzzles. The pieces will probably bend and possibly get torn up. The pieces to this puzzle are thick and sturdy! Seriously, I tried to bend them, and they wouldn't budge. The puzzle includes 48 pieces and is 28″ round. 
…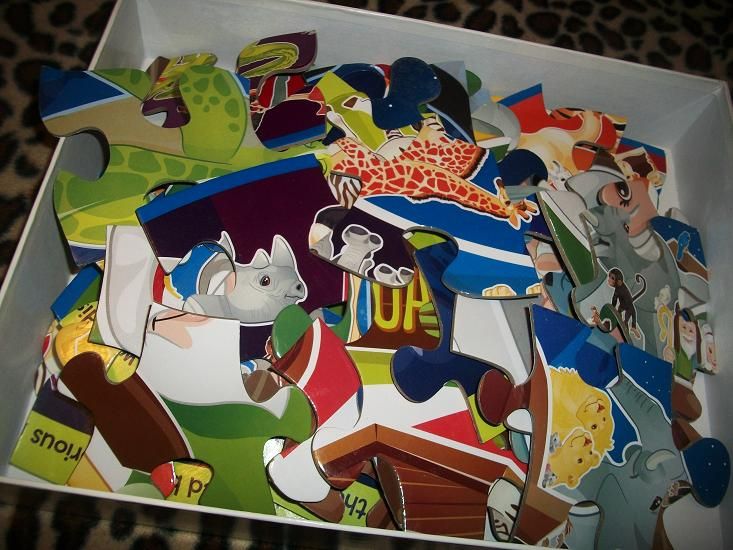 …
The Noah's Ark Floor Puzzle is double-sided, which means your kids have the opportunity to put together TWO puzzles together! This will not only keep them entertained, but also keep their brains actively working. Puzzles allow the mind to expand! 
The story of Noah's Ark is printed on the back of the box. Every time your children go to get the puzzle out, they're reminded of the wonderful  story about a man (who loved God) that gathered two of each kind of animal onto a boat. God made it rain for 40 days and 40 nights, but ensured everyone on board their safety. After the flood dried up, Noah (and his family) thanked God. 
…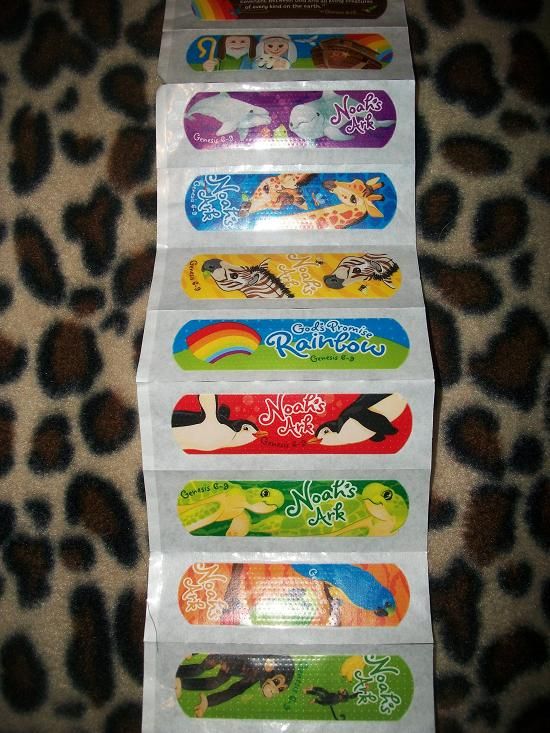 …
The Noah's Ark Boo+Boo Blessings adhesives bandages are simply precious. Each bandage includes an animal that was brought aboard on the ark. Not only does this exemplify the story of Noah's Ark, but they're pretty nice to have whenever Bella (or I) have a boo-boo. I cut the anterior part of my thumb (right in the crease!) in the bathtub, and I was fresh out of grown-up bandages. I resorted to children's bandages! 
The box includes twenty colorful and vibrant bandages that will cheer up any boo-boo!
…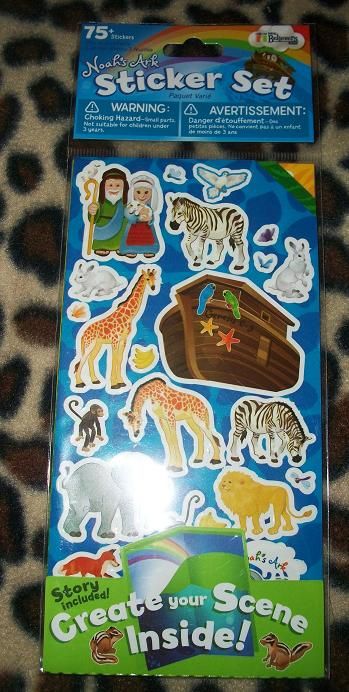 …
Bella LOVED the Noah's Ark sticker set! I had her sit down on her picnic table and let her go to town with placing the stickers on the fold-out scene, which is included. The set includes over 75 different stickers that your child will smile widely at! Isabella was able to design her very own Noah's Ark scene. She's learned about Noah in her nursery school, and she was thrilled to be able to put her knowledge to use!
…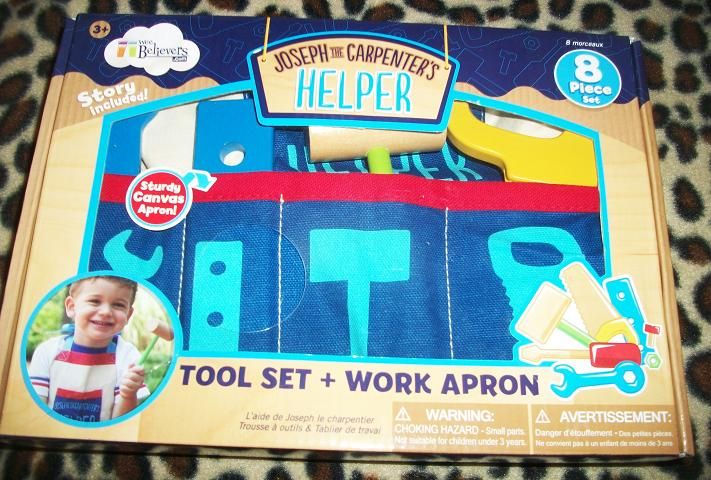 ,,,
Last, but not least, I received the Joseph the Carpenter's Helper Tool Set + Work Apron. This was my absolute FAVORITE item out of the four. Bella was head over heels with the tool set and work apron. We haven't really delved into the dress-up stage yet, but this is a fantastic start!
…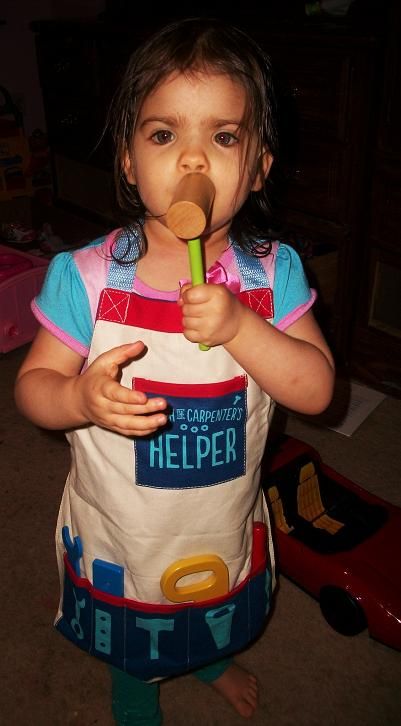 …
I was able to tie the apron around her neck and back, to ensure that the work apron stayed on throughout her playtime. At first, she didn't know what to think of it. However, after a minute (if that), she started pulling each tool out individually and "fixing" various toys inside her playroom. She even attempted to "fix" my laptop! (Man…I really wish that'd work!)
…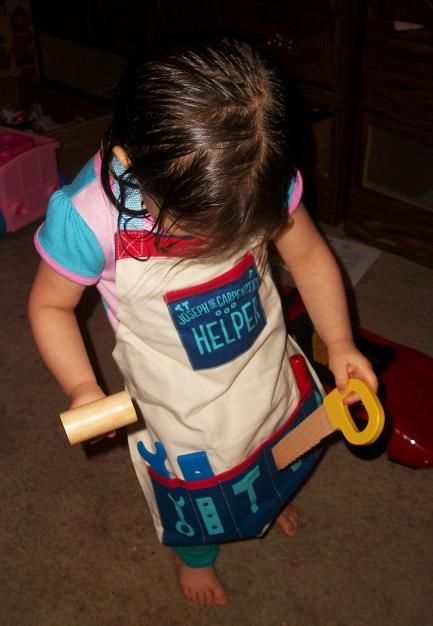 …
The work apron has a slot for each tool – a wrench, saw, screwdriver, hammer, saw and ruler. Bella had two favorite tools that I had a great deal of difficulty prying from her hands – the hammer and the saw. After watching her great grandpa fix numerous things around the house, she knew just what to do with the tools!
…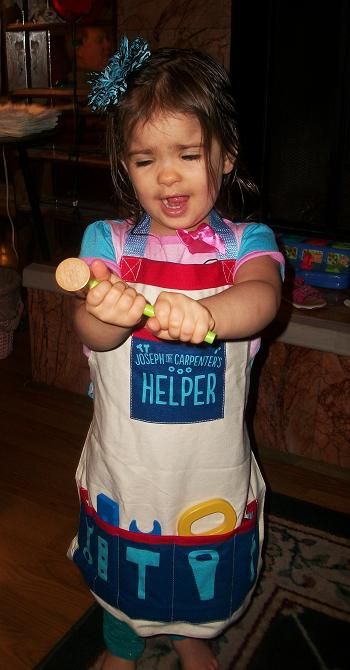 …
The work apron is 20 inches long and 15 inches wide. On the back there is a story about Joseph for the kids to read. Obviously Bella's unable to read the story, so I read it to her.
…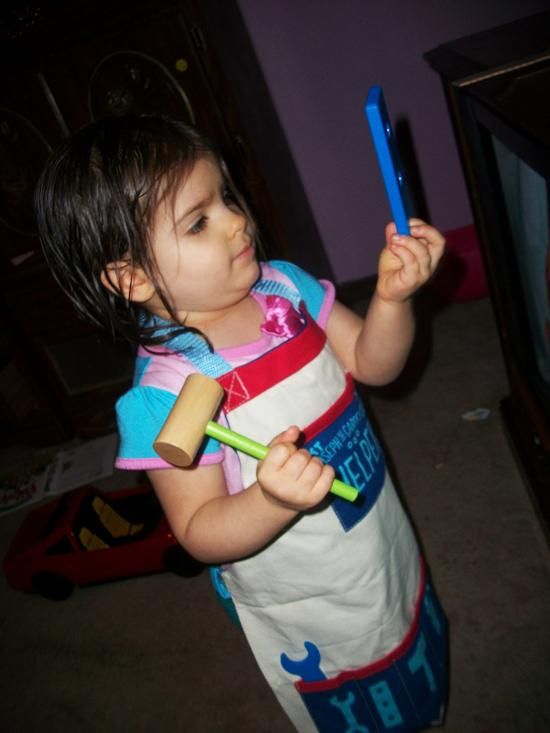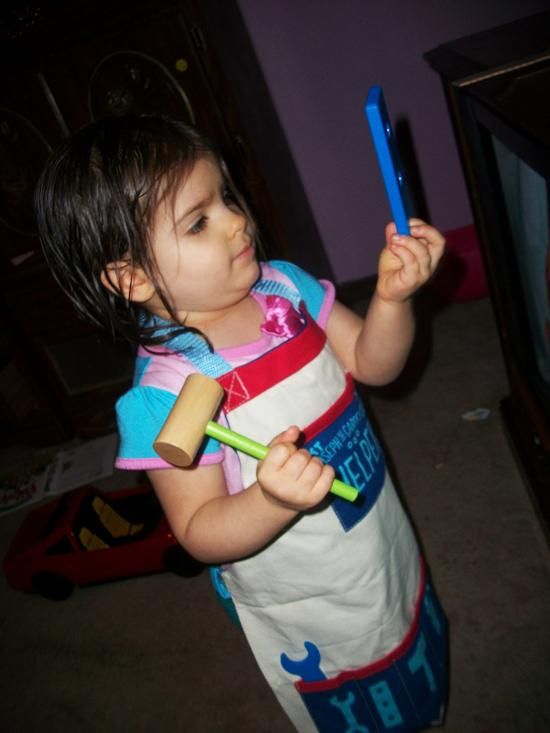 …
If you're looking for a Christmas gift that really keeps the Christian message, Wee Believers' products is your solution!
..
You can purchase the Joseph the Carpenter's Helper Tool Set + Work Apron for $24.99, the Noah's Ark Boo+Boo Adhesive Bandages for $2.49, the Noah's Ark Sticker Set for $4.99 and the Noah's Ark Floor Puzzle for $14.99 at Wee Believers' website.
…
Stay connected with Wee Believers via Facebook.
…