We've all been told that newborns and young infants sleep most of their day away. My daughter was obviously the exception to that rule, as she didn't sleep til she was nine months old. There was no "sleep through the night"…she didn't sleep AT night whatsoever. Honestly, she hardly slept during the day either. Having a restless child who refused to sleep put a toll on my mind, my body and my attitude towards others. I was always in a bad mood due to sleep deprivation. However, once she did learn to sleep and sleep hours at a time, it was like I gained my life back. I was now able to think straight and able to communicate with others before flipping out on them. Isabella is now 3.5 years old, and she's the best sleeper in the world! Most nights, she snoozes for a staggering (and welcomed!) 12 hours. This allows for me to get blog work done or spend some time on ME, since from the time she wakes up til she goes to bed…all of my time is focused on her.
I was recently sent a package from Pampers that included a pack of Pampers Swaddlers, a pack of Pampers Baby Dry and a $100 American Express gift card to spend on items that encourages a restful night's sleep. This was to all be given to a family or friend in the community. I knew exactly who to give my findings to – a friend that I went to school with who is now expecting her first child (who they recently discovered was a BOY).
…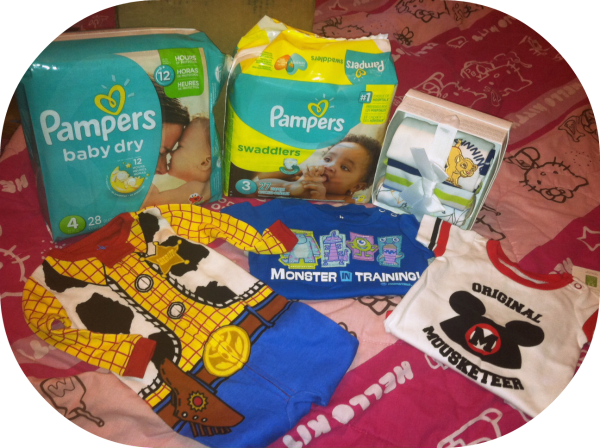 Like myself, my friend is a huge Disney fan, so I knew that getting her baby boy a few Disney garments was definitely the way to go. I purchased a Woody sleeper, a "Monster in Training" and "Original Mouseketeer" onesie and a three-pack of Lion King onesies. Onesies are the greatest inventions ever, as you don't have to declothe your little one while changing their Pampers diaper. This can even be done without waking said baby up if you're especially careful and quiet. 😛
I also decided to get Johnson's Nightime Baby Bath Wash and Lotion (not pictured). This is a true gem. When all else fails, a nice, calm,  warm bath is all that is required to soothe your bundle of joy to dreamland.
…
Additionally, I took a trip to Target and purchased some adorable baby boy items! Along with the Disney items pictured in the previous photo, she will be receiving seven more sleepers (one comes with a cap) and three more onesies. I know all these clothes will be put to good use at nighttime.
…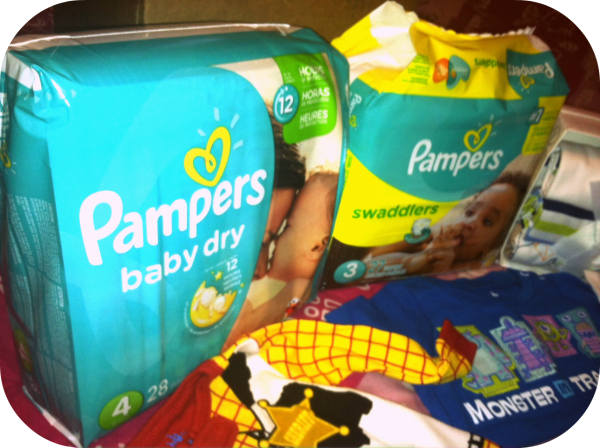 Pampers has introduced their newest diapers – Pampers Swaddlers and Pampers Cruisers. When Bella was a small baby, Pampers was the brand we knew and trusted. Now, the brand is even better with extended sizes. Pampers Swaddlers is now available through size 5. Your baby can now experience an extra soft diaper through all the stages of their first year of life. The wetness indicator is included in all sizes! When your baby has wet his or her diaper, you can tell by the line on the diaper without having to touch. If your baby is now on the move, you can switch to Pampers Cruisers, which are designed for the active baby. These diapers have been updated and are more absorbent than ever.
…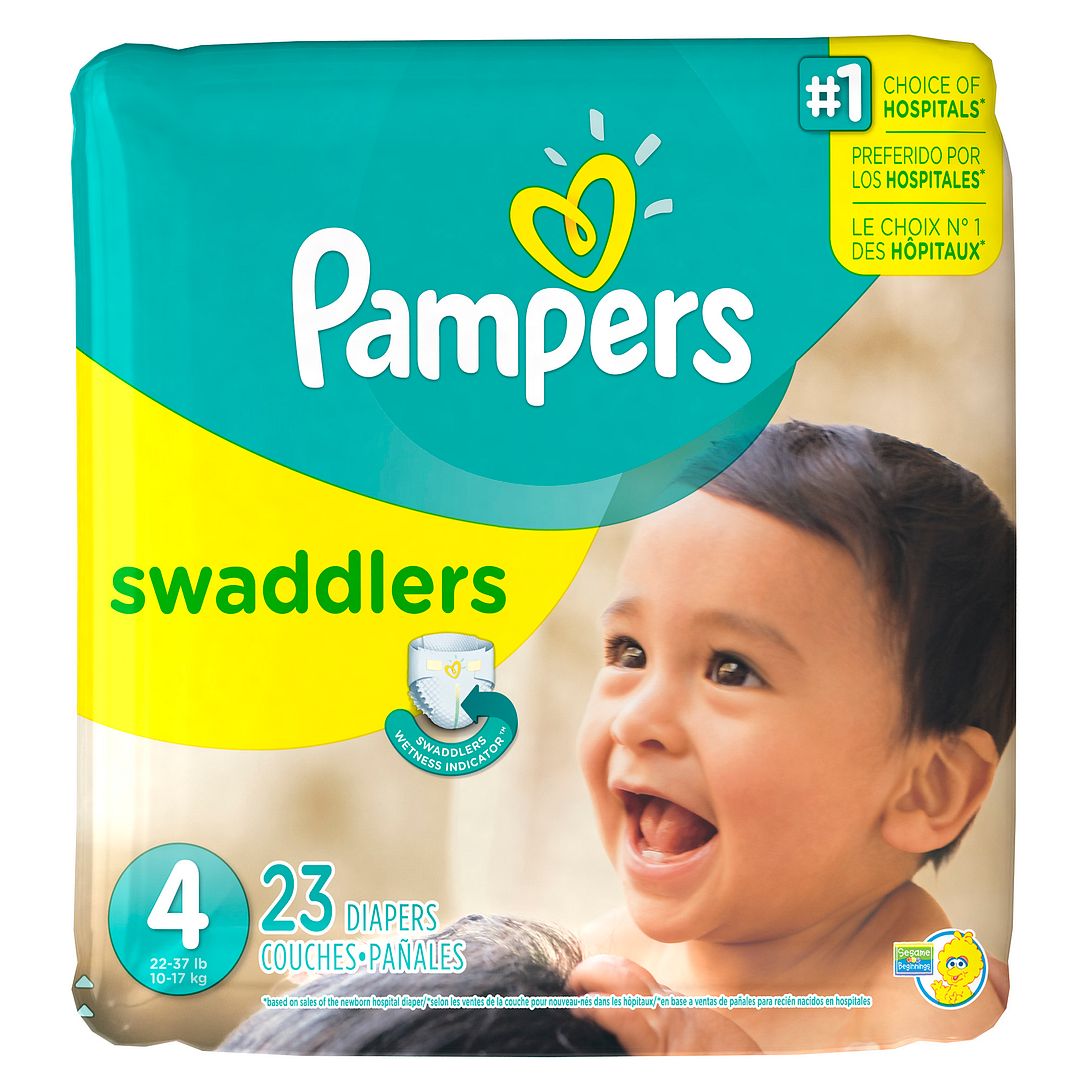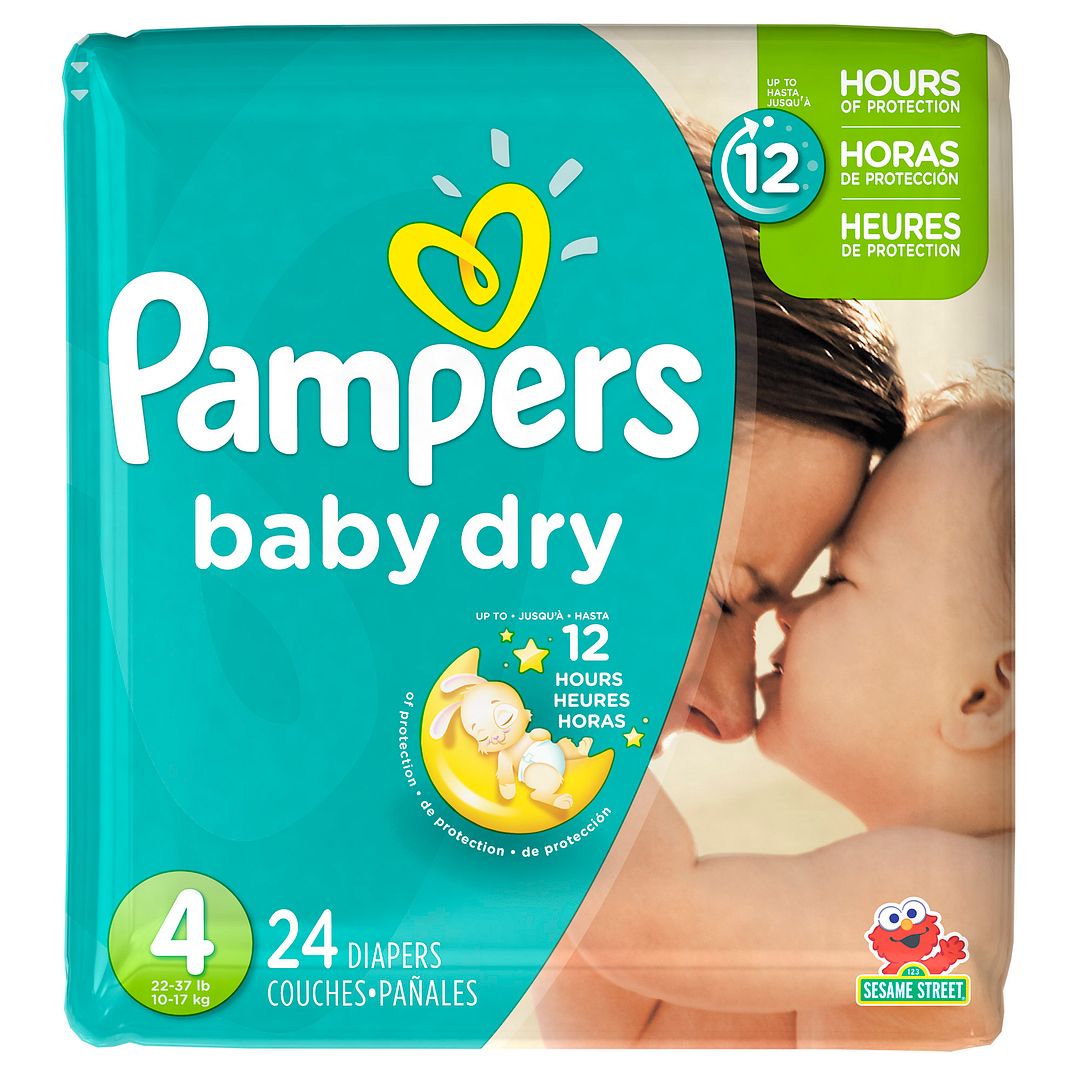 Pampers Baby Dry offers 12 hours worth of protection! For those nights where your baby decides to sleep in, you can trust Pampers Baby Dry to make sure your little one wakes up without a soaking wet diaper. It has an "ultra absorb" core that keeps the urine away from your baby. In comparison to other diapers, Pampers Baby Dry has three layers of absorbency instead of just two.
In closing, my friend thoroughly enjoyed the gift basket full of sleep items geared towards her new baby boy. She was taken aback, as I never told her I was doing this for her. Seeing the look on her face was priceless and reaffirms my belief that giving back is truly also a gift for yourself.
…
Stay connected with Pampers via Facebook and Twitter for updates, deals and promotions!
…
One lucky Beautifully BellaFaith reader is going to win a Sleep Sheep Sound Machine, cozy blankets for Mom/Baby and a $50 American Express gift card! The giveaway will end October 29th 11:59PM EST. The winner will have 48 hours to respond before another will be drawn. You do not have to be a blogger to enter or win. Beautifully BellaFaith is not responsible for prizes that are lost, damaged or stolen. Good luck! 🙂
Disclosure: This review was made possible by Double Duty Divas and Pampers. I was provided the featured product free of charge to facilitate my review, but all opinions are 100% mine.