With so many baby feeding supply companies out there, it can be daunting to determine which one is right for you and your growing family. For me and mine, we are comforted with mOmma, which is owned by Lansinoh. Check out my Lansinoh Affinity Double Electric Breast Pump review!
…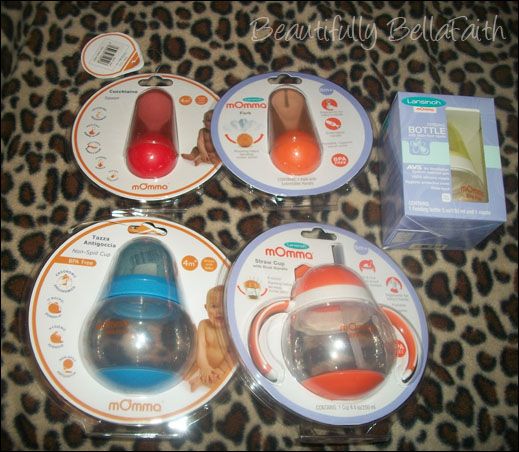 …
mOmma sent me four of their awesome products for Isabella to review – Non-spill cup, straw cup with dual handle, fork and spoon. We were also sent the Feeding Bottle with slow-flow nipple. However, Isabella is past the bottle feeding stage.
The non-spill cup is our new best friend. Bella is very picky when it comes to what she drinks out of. We recently discovered that she is deathly afraid of straws. I don't know why. She just is. When she tried out mOmma's non-spill cup, she was extremely apprehensive. Why? Because it didn't have handles on it like she is accustomed to. But, with some persistence, she took to her new cup rather well. Mommy likes that it's leak-proof and spill-proof. That means no more attempting to pick up red stains on what was once white carpet.
…
…
Isabella's favorite feature wasn't even the drinking part. It was the fact that the sippy cup ROCKED! Amused at her latest discovery, she played with her cup like it was the best toy ever.
…
The Straw Cup was an expect challenge. There was nothing that mOmma could do…or was it? Were they able to help Isabella get over her fear of straws? I think so! My guess is that the straw was soft. We only tried her out on those plastic straws you get at restaurants. Isabella kept saying "yummy! that's good" when gulping down her thirst-quenching juice. The straw cup also rocks, which helps babies with their motor skills.
It is recommended for ages 9 months and up. My 2-year old was able to easily fit her tiny hands around the handles.
…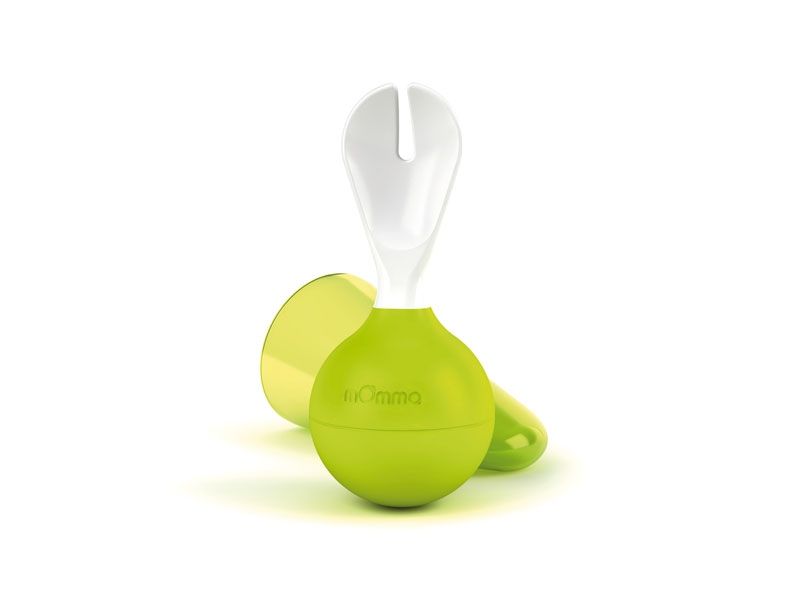 …
Isabella is starting to learn how to feed herself. She knows how to use her hands, but forks and spoons are taboo in her eyes. What can I say? She's a true Southern girl. We'd rather eat with our fingers than with silverware. But, this can be rather messy when you're eating spaghetti!
Isabella was able to grab the end of the fork and feed herself as if she's been an expert for months. The extendable handle helps to make sure that most of her food winds up in her mouth and not on her shirt.
I have never seen forks like this! The design is GENIUS!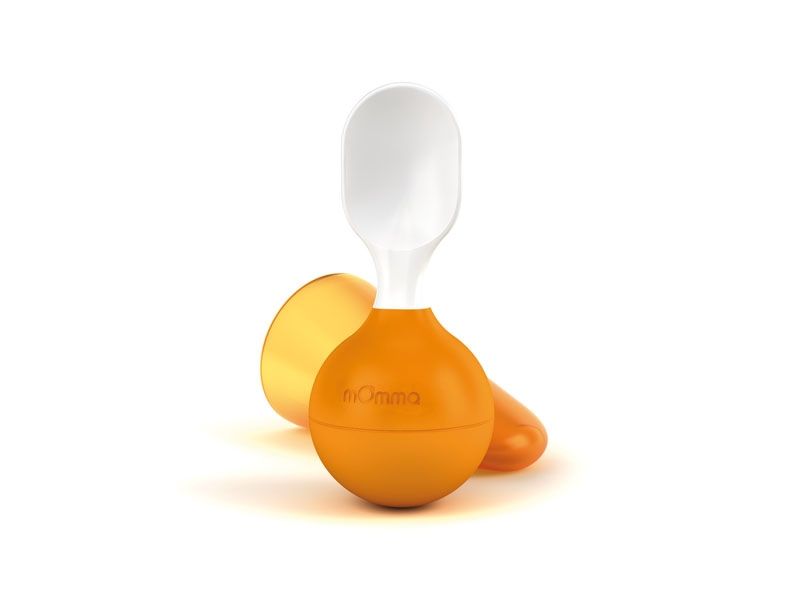 …
Isabella also enjoyed using mOmma's spoon for the first time. She felt independent and empowered while feeding herself like a big girl. After watching mommy eat with grown up spoons and forks, she knew it was time to grow up, much to my disliking. Don't we wish they could stay babies forever?
Both the fork and the spoon come with hygiene covers. I own a lot of baby and toddler silverware and not one came with some sort of covering! I had to put them in plastic bags, which is not aesthetically appealing.
Beautifully BellaFaith will be giving away a diaper bag full of Lansinoh/mOmma products at the end of September! Stay tuned!
…
You can find out which shops near you carry mOmma products by using their Shops feature! Visit http://www.lansinohmommadeals.com/ to receive a $1.00 off coupon on a Lansinoh mOmma Feeding Bottle.

…
Stay connected with mOmma on Facebook and Twitter.
…