I am a steak and potatoes kinda gal. Even though "vegan" and "vegetarian" are two of my top search queries for Beautifully BellaFaith, I am a full-fledged carnivore. I prefer my steak medium-well, and I expect my sauce to be delectable. Lucky for me, I was able to try out the best of the best of steak sauces – Country Bob's!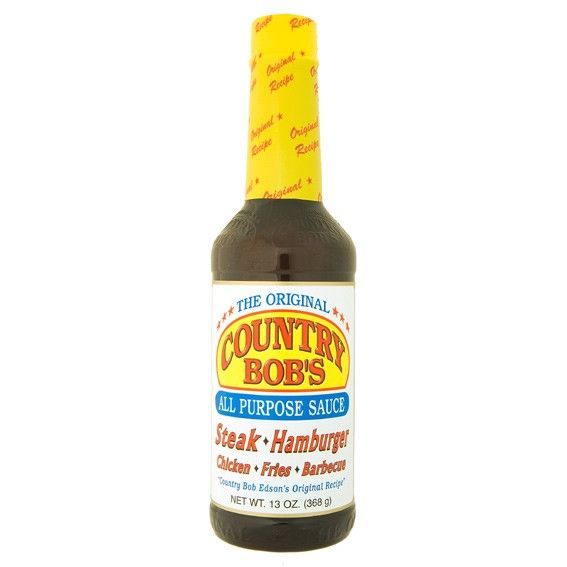 I received two mouth watering bottles of Country Bob's All Purpose Sauce, which can be used for any number of delicious food items. Being the southern belle that I am, hamburgers, steak, chicken and fries are often what's on my plate for dinner. I don't really spice things up like I should, but thanks to Country Bob's…I now have kickin' steaks and hamburgers!
What you'll need:
2lbs of ground beef

Country Bob's All Purpose Sauce

4 well-drained canned pineapple slices

4 slices of cheddar cheese


…



Directions:
Divide the ground beef into 4 portions and shape each into a patty.

Grill over hot coals until cooked on one side. Turn the patties over.

Spread with desired amount of Country Bob's All Purpose Sauce and top with pineapple slices.

Grill for several minutes or until cooked through.

Add the cheese slices.

Grill until cheese melts. Top with additional Country Bob's All Purpose Sauce and serve as desired.
This recipe yields 4 servings.
The Honolulu Bob Burgers were delicious! Who knew that pineapples, cheese and all purpose sauce could be blended so well with one another. Before trying out this recipe, I would have had a grimace at the thought of those three items put together. However, it was D-E-L-I-C-I-O-U-S!
You can purchase a half-case (6 bottles) of Country Bob's All Purpose Sauce for $13.95!
One lucky Beautifully BellaFaith reader is going to win 2 bottles of Country Bob's All Purpose Sauce! The giveaway will end August 8th 11:59PM EST. Winner will have 48 hours to respond before another will be drawn. You do not have to be a blogger to enter or win. Beautifully BellaFaith is not responsible for prizes that are lost, damaged or stolen. Good luck! 🙂