Fall is here, and you know what that means…all of the amazing fall food that is now "appropriate" to make and eat! If you're like me, you make whatever recipe your heart has a calling for, regardless of season or weather. I think I whipped up a pot of chili at least once a week during the past summer! One of my favorite fall traditions, however, is making delicious pumpkin desserts and pastries. I can't think of a more tasty addition to my favorite desserts than pumpkin. It's just quintessential fall!
Here are 25 of the YUMMIEST pumpkin recipes that you HAVE to try this fall!
---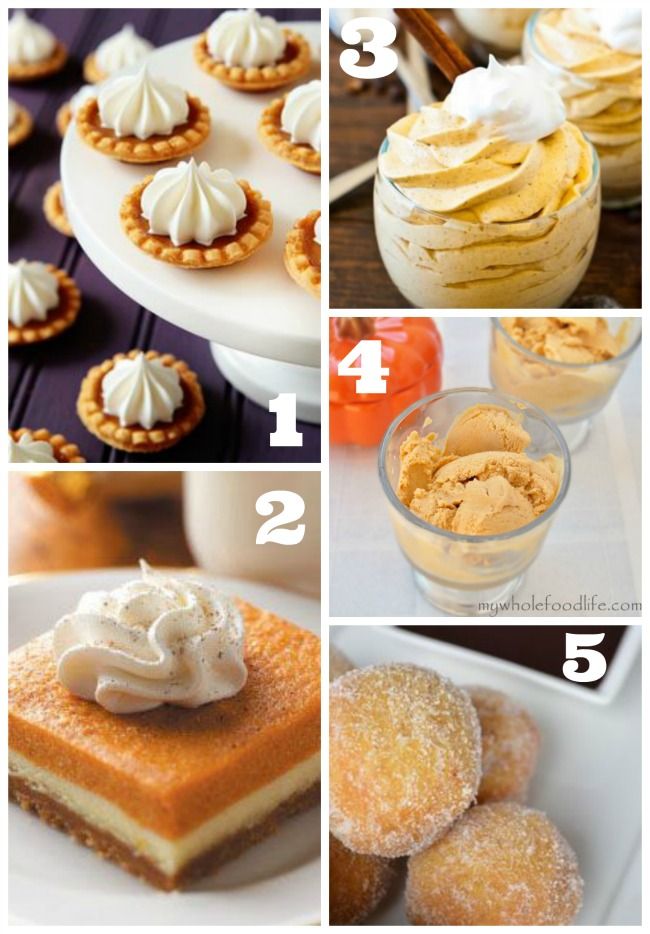 1. Mini Pumpkin Pies
2. Pumpkin Dessert Bars
3. No Bake Mini Pumpkin Cheesecake
4. Pumpkin Spiced Ice Cream
5. Pumpkin Spice Doughnut Holes
…
6. Pumpkin Cheesecake Dip
7. Pumpkin Pie Martini
8. Pumpkin Poptarts (link no longer works, see similar here)
9. Pumpkin Gingerbread Biscotti
10. Pumpkin Gingerbread Trifle
…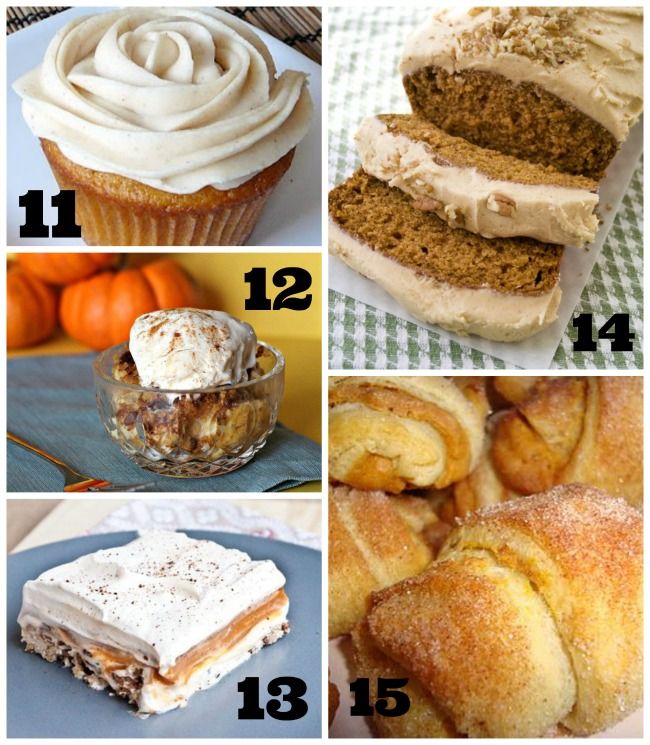 11. Brown Butter Pumpkin Cupcakes
12. Pumpkin Dump Cake
13. Pumpkin Lust Pie
14. Pumpkin Bread with Pumpkin Buttercream
15. Pumpkin Pie Croissants
…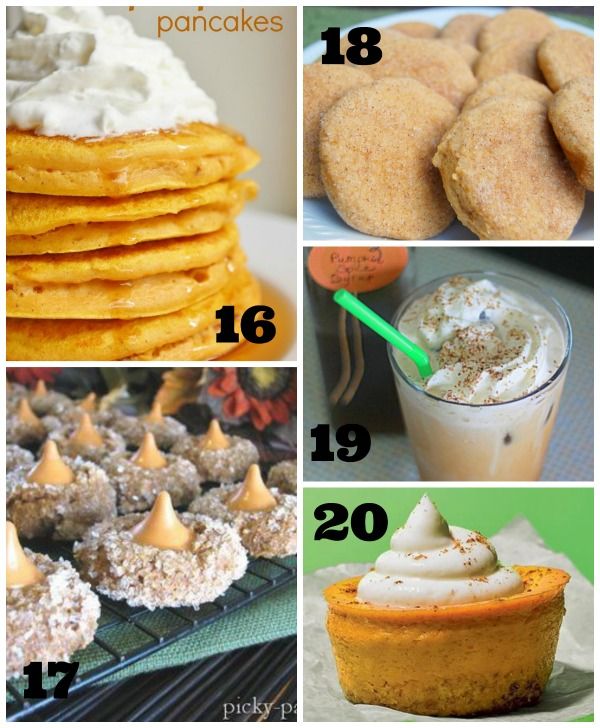 16. Pumpkin Pancakes
17. Pumpkin Spice Kisses
18. Pumpkin Snickerdoodles
19. Pumpkin Spice Iced Coffee
20. Skinny Pumpkin Pie
…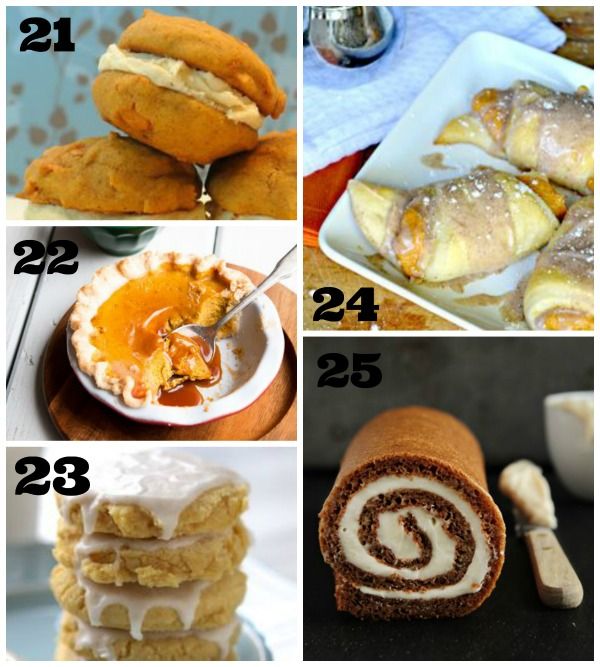 21. Butterscotch Pumpkin Whoopie Pies
22. Pumpkin Pie with Caramel Brandy Hard Sauce
23. Soft Glazed Pumpkin Sugar Cookies
24. Pumpkin Cheesecake Crescent Rolls
25. Pumpkin Roll
…
---
Here are some other awesome recipes!